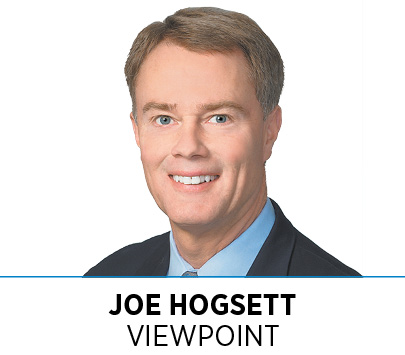 Over the last year, the U.S. Congress has put together bipartisan legislation to address America's competitiveness in advanced technology and manufacturing. The past several years have demonstrated U.S. vulnerabilities in supply chains, as well as a dearth of forward-looking investment into R&D and innovation. These bills seek to address not only our global competitiveness, but also the economic potential that can be unleashed as a result.
Indianapolis and central Indiana can aid and benefit from these efforts.
That is why I urge Congress to finalize negotiations on the America COMPETES Act and the U.S. Innovation and Competition Act so that they can pass the Bipartisan Innovation Act.
This bill must be a fully funded effort. In other words, it must return semiconductor and advanced manufacturing to American shores while also building up Innovation Hubs that look ahead to the next generation of technology.
Regional Innovation Hubs are localities like Indianapolis that could anchor the next generation of advanced manufacturing.
Think of America's robust investment in space exploration. That investment did more than put a man on the moon. It led to the artificial heart, wireless networks, even "pay at the pump." More importantly, it was government's early investment that made companies like Intel possible—an investment which would lead to Silicon Valley as we know it.
Our region has an opportunity to reap similar benefits as a Regional Innovation Hub.
In the 21st century, Indianapolis made a focused effort to attract and develop companies in life sciences, technology, advanced manufacturing and ag-biosciences. Now, we are home to global leaders like Salesforce, Infosys and Elanco.
And yet, relative to coastal cities, we lack a historic foundation of funding for robust competition and innovation. The bills in Congress represent a chance for heartland metros like ours to make up that distance.
So, that's what is in it for us. But what does Indianapolis have to offer? Plenty.
Today, Indiana is second in the nation for global life science exports. Forty percent of our state's largest life science firms are located right here in Indianapolis. That includes global leaders like Eli Lilly and Co., Roche Diagnostics and LabCorp.
And while, I concede, January in Indiana may not be quite as pleasant as it may be in San Diego, there's still a lot to be said for a central location. What we lack in climate, we make up for in ease of access to other regions. In fact, as the still-undefeated Crossroads of America, half the country's population is no more than a day's drive away.
Or, you can take any one of the 53 direct domestic flights out of North America's No. 1-ranked airport, Indianapolis International. If you need to ship something, take advantage of Indy's FedEx national hub.
Add to that our proximity to top-tier research institutions like Purdue University, Indiana University, IUPUI and the Indiana Biosciences Research Institute.
That last one, incidentally, is located in the quickly growing and expanding innovation district, 16 Tech. This property, alone, will be home to half a billion dollars in investment by the end of this decade.
Today, hardly anything is easier to access than disagreement, division and discord. I believe, however, that we share three critical areas of unanimous agreement.
We all would prefer to live in a prosperous nation; we all would prefer to live among neighbors who have a pathway to prosperity; and we all would prefer to leave our children a more prosperous future.
By passing the legislation before them, members of Congress can remind the world that we still know how to deliver on all three. Simultaneously, our nation and cities like Indianapolis will be more secure and competitive.
__________
Hogsett, a Democrat, is in his second term as Indianapolis mayor.
Please enable JavaScript to view this content.