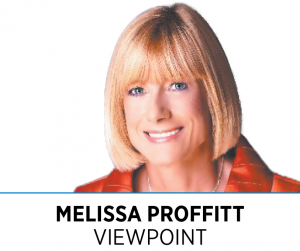 Downtowns across the country are in a period of intense soul-searching, grappling with the long wake of the pandemic, the legacy of social unrest and the uncertain future posed by remote work. Downtown Indianapolis is no exception to this struggle. The Indy Chamber believes the future of downtown is of paramount importance to our collective success.
Indy is strongest when its civic institutions work together to solve shared challenges. The Indy Chamber has a central role activating the regional business community, collaborating with elected officials and not-for-profit partners, and mobilizing resources toward strategic, long-term solutions. We embrace these responsibilities.
Great leaders, such as Eli Lilly and Co. Chair and CEO David Ricks and Elanco Animal Health CEO Jeff Simmons, have spoken eloquently about current challenges and their commitments to downtown. Cook Group CEO Pete Yonkman outlined a blueprint for companies to build relationships and drive progress in their communities. We are listening; they have our attention. Now is the time to move quickly and act.
The Indy Chamber's mission is to "empower business and ensure all have the opportunity to succeed in the Indianapolis region." To further this mission, we recognize that any progress requires intense and deliberate cooperation among regional governments, corporations and the general public. Collectively, we must:
1.  Strategically convert office space into living space, attracting more people to live and work in the state's fastest-growing neighborhood—downtown.
2.  Spotlight efforts by groups like GangGang, Through2Eyes and the Urban Legacy Lands Initiative to elevate Indianapolis' arts and cultural reach.
3.  Invest in regional strategies like Business Equity for Indy to grow a more equitable business climate for people of color.
4.  Transform the Interstate 65/70 inner loop to reconnect downtown neighborhoods and catalyze economic development.
5.  Face the remote-worker dilemma and get workers back downtown.
6.  Ensure for-profit and not-for-profit organizations honor their missions with bold, action-oriented approaches.
7.  Invest in local entrepreneurs' ideas for growth and ensure they stay in Indianapolis.
8.  Elect leaders who share this vision for growth, inclusion and action—and hold them accountable.
Challenges remain, but there has been progress to date that we should celebrate. Over the last few years, Indianapolis was ranked the No. 1 convention city by USA Today, made Time magazine's top destination list in 2021, invested $100 million in our trail system and $80 million in our parks, and is poised for more success as host of the NBA All-Star Game, U.S. Olympic Swimming Trials and the National Invitational Tournament basketball championship. These global recognitions attest to the vision of Indy's stakeholders and leaders. We also have many projects on tap over the next few years that will transform Indianapolis.
The role of the business community is apparent, but it cannot solve all our challenges, nor can business do it alone. In a recent survey of Indy Chamber's board of directors, the top three concerns were public safety, homelessness and cleanliness. To solve these particular challenges, government and not-for-profits like the Coalition for Homelessness Intervention & Prevention and Downtown Indy must take the lead. However, we stand ready as convenors to support greater action.
We are at a crossroads. Now is the time for a transformative vision, coupled with operational excellence—like the city's prior achievement at White River State Park and the Indianapolis Central Canal. The Indy Chamber has downtown as a top priority. We are jumping in, getting our hands dirty and looking forward to working with other passionate and committed business leaders to come out—in the words of IBJ Publisher Nate Feltman—on the side of a "renaissance" and not "trouble ahead."•
__________
Proffitt is chair of the Indy Chamber board and a partner at Ice Miller.
Please enable JavaScript to view this content.