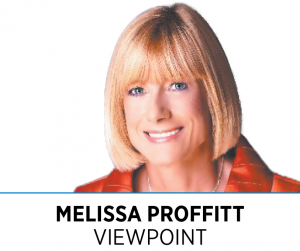 Last summer, on the heels of a crippling pandemic and devastating racial unrest, the Indy Chamber was recognized as the 2021 Chamber of the Year. This designation, awarded by the Association of the Chamber of Commerce Executives, is the most prestigious and competitive, globally recognized award that honors top chambers of commerce.
This designation was a true honor and was followed up with news that 1,500 chamber executives would be invited to Indianapolis to attend the ACCE 2022 Annual Convention. We loved showing off our great city, and as we pass the torch to the 2022 Chamber of the Year, it's critical that we thank our regional business community for helping us earn this recognition.
When the pandemic struck, chambers across the country struggled to downsize and preserve resources. Meanwhile, the Indy Chamber quickly called an audible to ensure it could provide the necessary support to businesses in need. By leaning on a regional network of businesses, the Indy Chamber was able to provide nearly $23 million in loans to more than 2,000 businesses across the region. Although these numbers are impressive, the stories of how we kept businesses alive are what's most impactful.
At every level of the organization, Indy Chamber employees learned how to become loan processors—working quickly to connect small businesses to critical PPP loans. The organization was also able to develop an online Rapid Response Hub that offered critical resources to help businesses navigate the pandemic. This all-hands-on-deck approach helped keep businesses alive during a devastating time.
But the designation as the 2021 Chamber of the Year doesn't just commemorate the work of the Indy Chamber as an organization. It spotlights the regional businesses that continue to come alongside in support of this work.
Collaboration is critical to the creation of thriving communities, and Indianapolis is a leader in this regard. While the Indy Chamber might house the award in its office, it's my hope that member businesses across the region feel both pride and ownership in this accomplishment. And while we still have a couple of months left in our reign, I hope we continue to ask ourselves: How can we continue to be innovative and meet the needs of our business community in a way that strengthens our region?
Indy has so much to be proud of—from quality of life, to sports and entertainment, to a welcoming community—but we must make an ongoing commitment to advancing opportunities for all.
In the coming months, you will likely hear more about Accelerate Indy. This year, the Indy Chamber is embarking on the second phase of Accelerate Indy, a regional economic development strategy to position Indy as a premier destination for talent and opportunity for all businesses. Through a framework built around talent, business, image and place, the strategy aims to help the region not only remain competitive but grow to become a top destination in the Midwest.
The success of Accelerate Indy depends on involvement and investment from our regional business community. Outcomes from this strategy have the potential to transform our region in a way that attracts new, diverse talent; embraces entrepreneurship; and scales community initiatives by pairing current data with key partners. The economic impact of this work will yield dividends for businesses of all sizes for years to come.
In the Midwest, we tend to humble ourselves even during our biggest wins. Today, it's my hope that we all feel inspired in a way that can't be quieted. We invite you to learn more about Accelerate Indy at indychamber.com/accelerate-indy.•
__________
Proffitt is chair of the Indy Chamber board of directors.
Please enable JavaScript to view this content.