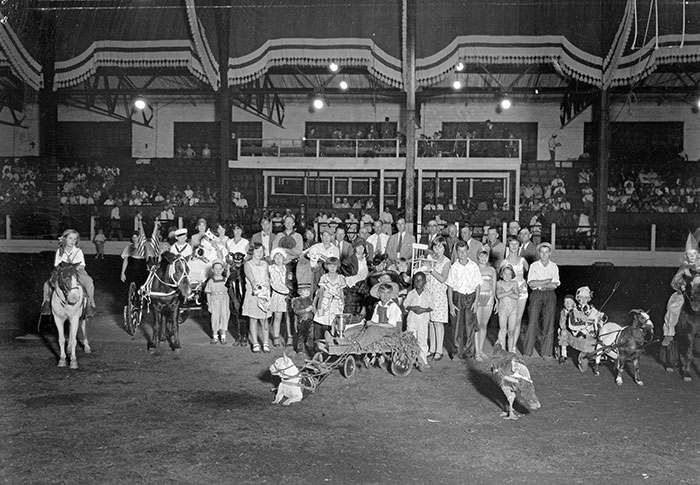 Pictured are the Kid Circus and Pet Parade participants during the 1929 Indiana State Fair. Homer G. Keesler of New Ross was the winner that year. He is seated in a wagon at the center with his dog Bob and a large trophy. Today's fair no longer includes a kid circus or a pet parade, but dogs are still part of the fun. This year, the Canine Stars Stunt Dog Show—a team of trainers and their adopted dogs performing stunts—has been a feature. The state fair runs through Sunday. 
Sources: Indiana Historical Society, Indiana State Fair 
Credit: This image is courtesy of the Indiana Historical Society. More images are available at images.indianahistory.org. 
Please enable JavaScript to view this content.