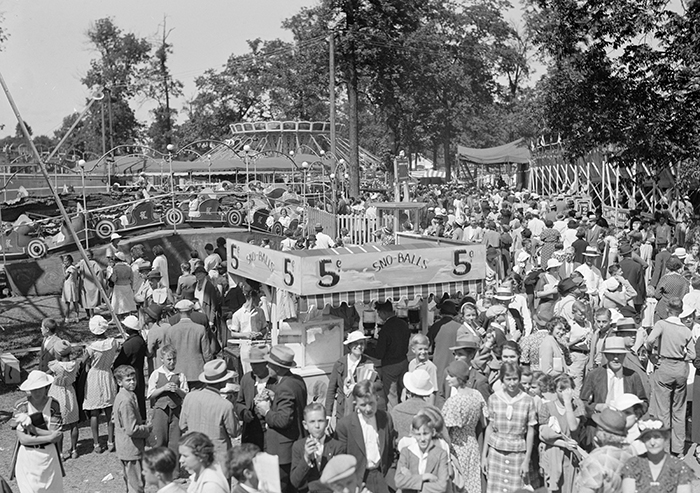 Indiana's first state fair was hosted in 1852, but it was 40 years later, in 1892, before it moved to its current location at the Indiana State Fairgrounds & Event Center on East 38th Street. Until that point, the fair was hosted at sites around the state. This photo from 1935 shows the crowd on the Midway. Snow cones were sold for 5 cents. Last year's fair was scaled back significantly because of COVID-19. This year's fair is slated for Aug. 6-22.
Sources: Indiana Historical Society, Indiana State Fair
Credit: This photo is courtesy of the Indiana Historical Society and is part of the J.C. Allen and Son Collection. Find more at images.indianahistory.org.
Please enable JavaScript to view this content.