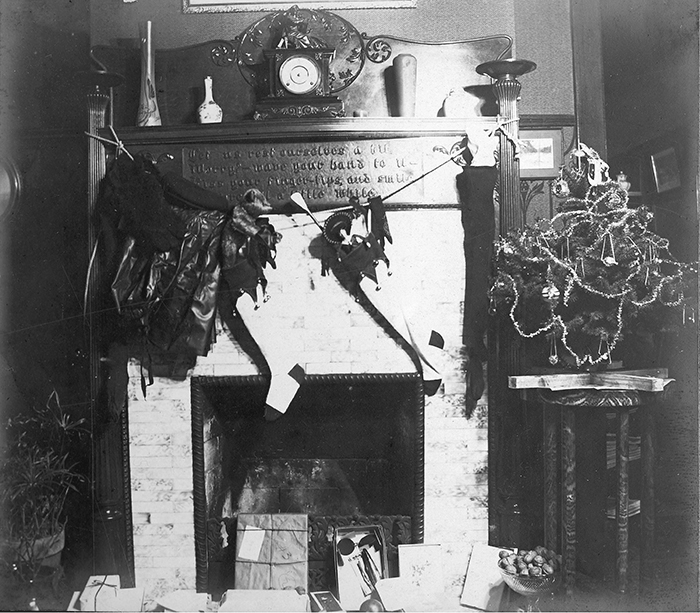 By the early 1900s, many American homes had a Christmas tree. But often it was a small one that sat on a tabletop, like the one pictured here in the Woodruff Place home of Lizzie and Walter Carpenter in 1906. On the night before Christmas, gifts generally were placed in stockings hung on the fireplace, with some larger gifts placed on the floor near the hearth.
Sources: Indiana Historical Society, historydaily.org
Credit: This photo is courtesy of the Indiana Historical Society. More images are available at images.indianahistory.org. 
Please enable JavaScript to view this content.