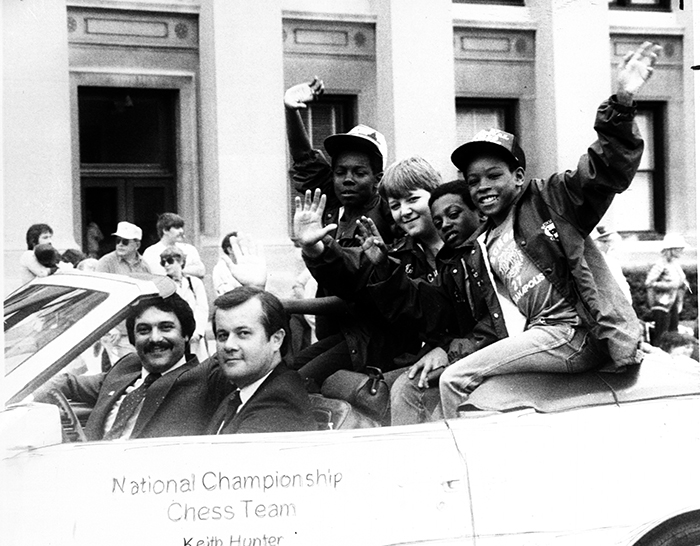 The 1983 500 Festival Parade included local floats; high school marching bands, including the Arsenal Technical Marching Titans; and members from the School 27 chess team, who were national champions that year. In this photo, chess team coach Bob Cotter drives several chess-team members through the parade. The first 500 Festival Parade was held in 1957. The parade generally draws 250,000 to 300,000 people and infuses $17 million into the local economy, but it's been canceled the past two years because of the pandemic.
Sources: Indiana Historical Society, 500 Festival
Credit: This photo is courtesy of the Indiana Historical Society and is part of the Indianapolis Recorder Collection. 
Please enable JavaScript to view this content.