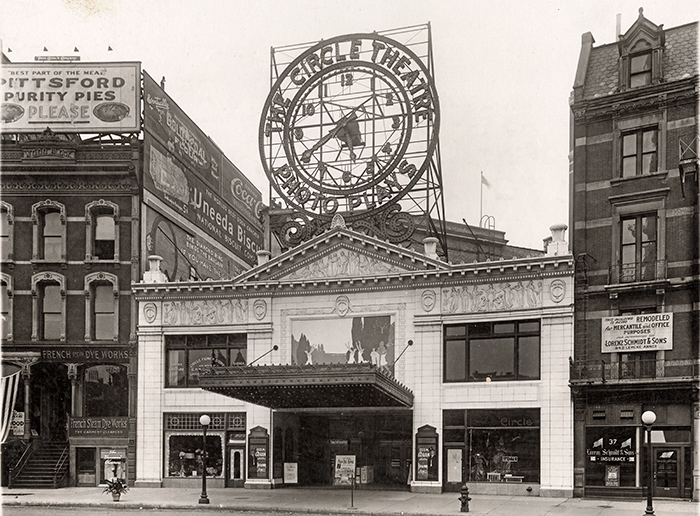 The Circle Theatre on Monument Circle, now known as the Hilbert Circle Theatre, was designed by Indianapolis architectural firm Rubush & Hunter and built in 1916. The architectural elements included glass storefronts on two floors and a broad copper marquee with a mural above it. This photograph shows the original lighted clock that was part of the theater's design. Today, the theater, which opened as a movie house, is home to the Indianapolis Symphony Orchestra.
Source: Indiana Historical Society
Credit: The photo is courtesy of the Indiana Historical Society and is part of the W.H. Bass Photo Co. collection.
Please enable JavaScript to view this content.