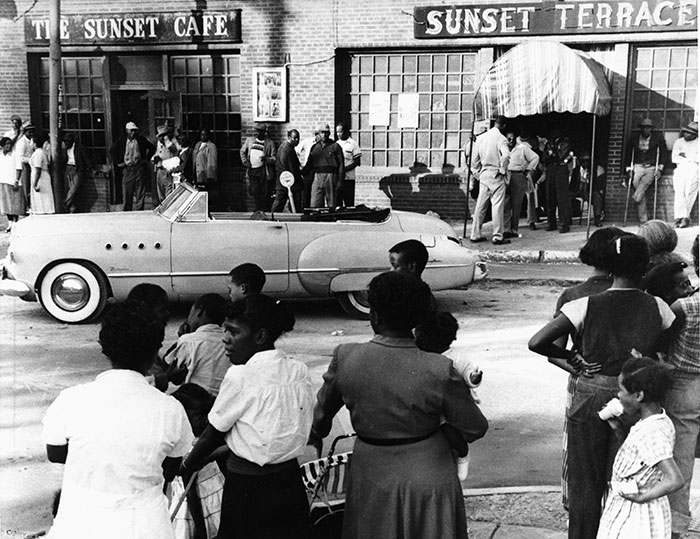 Crowds gather in 1953 outside the Sunset Terrace Ballroom, a jazz club on Indiana Avenue. Sunset Terrace was one of several nightclubs and taverns that sprang up along Indiana Avenue following the end of prohibition in 1933. It was opened by brothers Denver and Sea Ferguson in 1938 and operated through the "golden era of jazz" in Indianapolis, hosting famous musicians such as Louis Armstrong, Wes Montgomery and Miles Davis. Sunset Terrace closed in the late 1950s because of decreased foot traffic and desegregation. The building was eventually demolished.
Sources: Indiana Historical Society, Indianapolis Recorder
Credit: This image is courtesy of the Indiana Historical Society and is part of the Flanner House
of Indianapolis Collection. More images are available at images.indianahistory.org.
Please enable JavaScript to view this content.