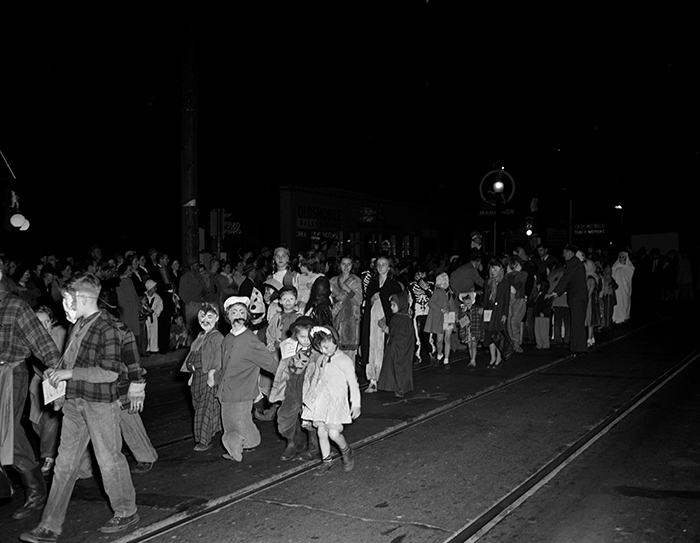 Irvington has celebrated Halloween for decades. The first Irvington Halloween festival occurred in 1927 and was hosted by the Irvington Commercial & Welfare Association. Adults and children marched down East Washington Street in costumes, and the evening concluded with a street dance. After a few successful years, Halloween festivities in Irvington died out but have been revived by various organizations over the years, including in 1947 when this photo was taken. This year, the Historic Irvington Halloween Festival celebrates 75 years. The festival is hosted by the Irvington Community Council and runs all week, complete with a parade, street fair and party, all planned for Saturday. 
Sources: Indiana Historical Society, irvingtonhalloween.com 
Credit: This photo is courtesy of the Indiana Historical Society and is part of the Larry Foster Collection. More images are available at images.indianahistory.org. 
Please enable JavaScript to view this content.