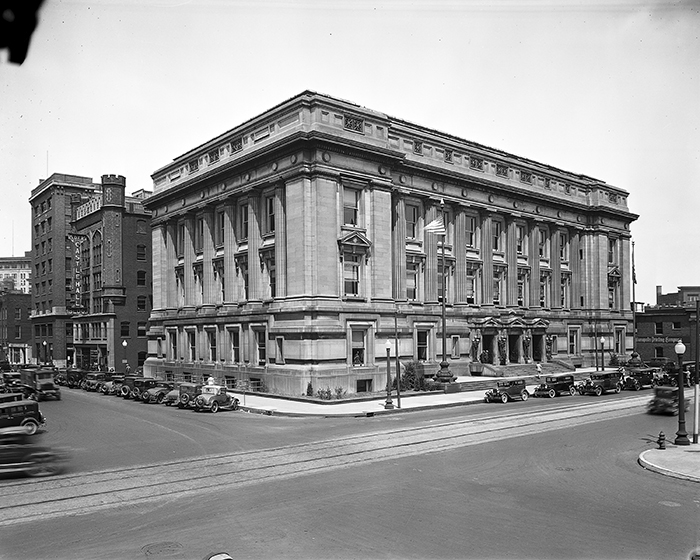 The former Indianapolis City Hall is pictured in May 1930. Construction on the building began in 1909, and it opened in December 1910. The Indianapolis-based architecture firm Rubush & Hunter designed the limestone, Neoclassical building. It served as city hall until the city outgrew the space in the 1960s and moved city government to the new City-County Building. The Indiana State Museum then used the building for years before it constructed its own space in 2002. Old city hall, now on the National Register of Historic Places, has been vacant for years as city officials ponder a reuse for the building.
Sources: Indiana Historical Society, IBJ research 
Credit: This photo is courtesy of the Indiana Historical Society and is part of the Bretzman Photograph Studio Collection. More images are available at images.indianahistory.org.
Please enable JavaScript to view this content.