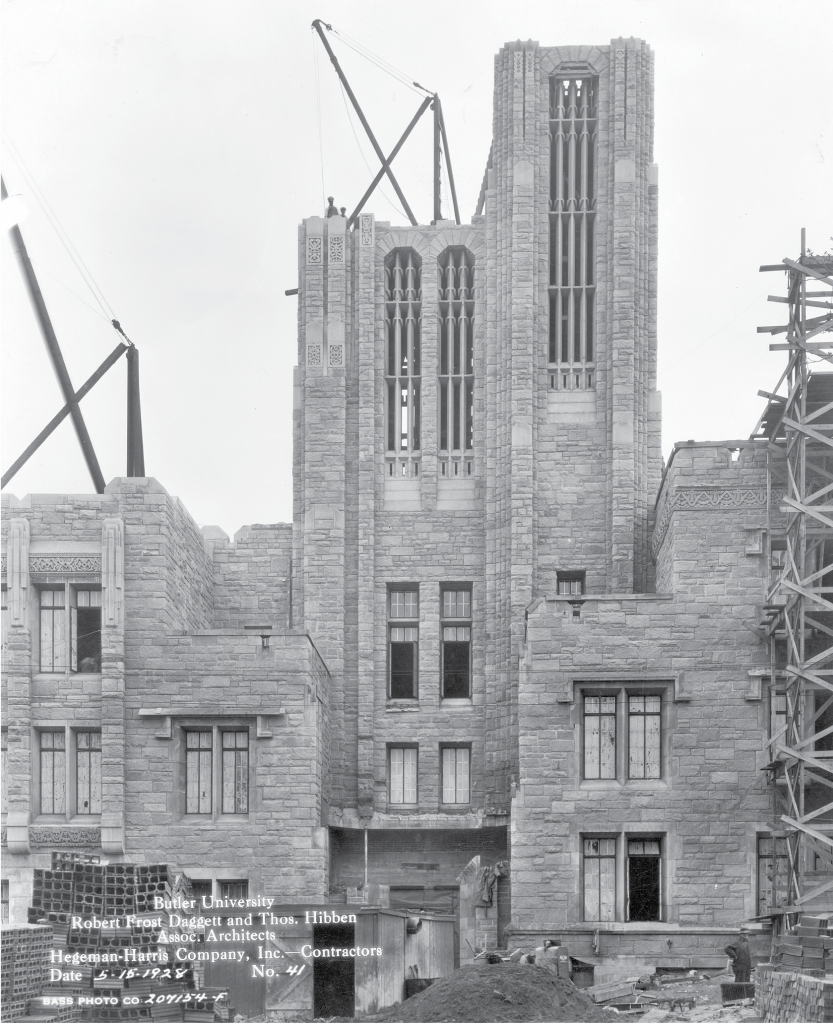 Arthur Jordan was an Indianapolis entrepreneur who pioneered refrigerated trucking methods and launched companies that sold keyless locks, ice, gas engines and more. Jordan didn't attend college. But a number of his colleagues went to Butler University, which led to his interest in the school. When Butler, then in the Irvington neighborhood, bought the former Fairview Park land, Jordan donated $1 million to help pay for one of the school's first buildings at the new campus. Construction began in 1926 and Arthur Jordan Hall opened not long after this photo was taken on May 15, 1928. The four-story collegiate gothic-style building—constructed of concrete, granite and limestone—was designed by Indianapolis architect Robert Frost Daggett. It is listed on the National Register of Historic Places.
Sources: Arthur Jordan Foundation, Indiana Historical Society, Butler University
Credit: The photo is courtesy of the Indiana Historical Society and is part of the W.H. Bass Photo Co. collection. More images are available at images.indianahistory.org.
Please enable JavaScript to view this content.