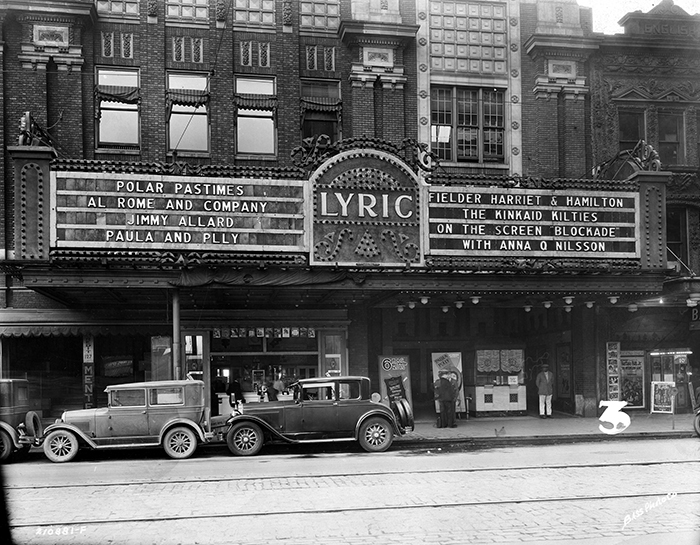 The Lyric Theatre went through several incarnations, but by the late 1920s it was regarded as one of the finest theaters in Indiana, with an ivory and gold lobby and offering a mix of moving pictures and live musical acts. Located at 121-135 N. Illinois St., it would go on to host the Indianapolis debuts of Frank Sinatra and Elvis Presley. Changing tastes and a need for redevelopment led the Lyric to close around 1969. It was demolished and replaced by a parking garage and storefronts.
Sources: Indiana Historical Society, historicindianapolis.com 
Credit: This photo is courtesy of the Indiana Historical Society and is part of the Bass Photo Co. Collection. More images are available at images.indianahistory.org.
Please enable JavaScript to view this content.