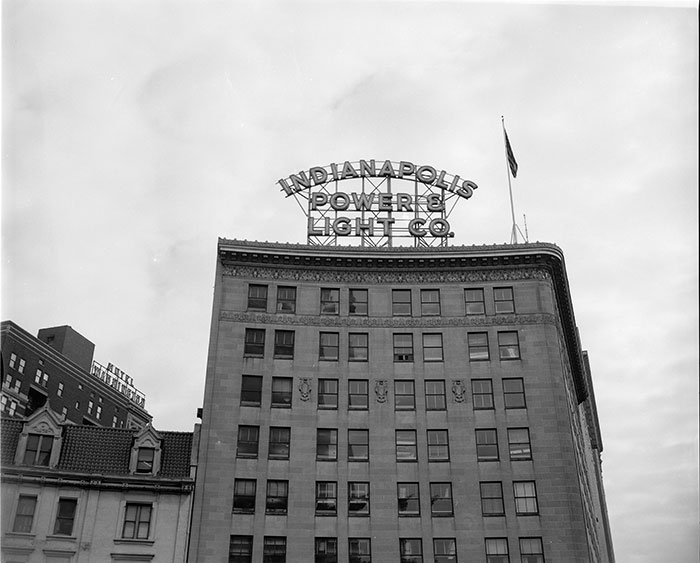 Pictured in March 1954 is the building that today houses AES Indiana (formerly known as Indianapolis Power and Light Co.). The structure was originally built at the southeast quadrant of Monument Circle as the Continental Bank building in 1924. It was purchased by IPL—formed in October 1926 by a merger of the Indianapolis Light and Heat Co. and Merchant's Heat and Light Co., which had been in operation since the 1880s—in 1935 at a receivership sale. The company renovated the building into new offices and a salesroom to show off appliances and lamps, renamed it the Electric Building and moved in on Labor Day in 1935. The building today is also home to the IBJ Media office.
Sources: Indiana Historical Society, AES Indiana 
Credit: This image is courtesy of the Indiana Historical Society and is part of the Larry Foster collection. More images are available at images.indianahistory.org. 
Please enable JavaScript to view this content.