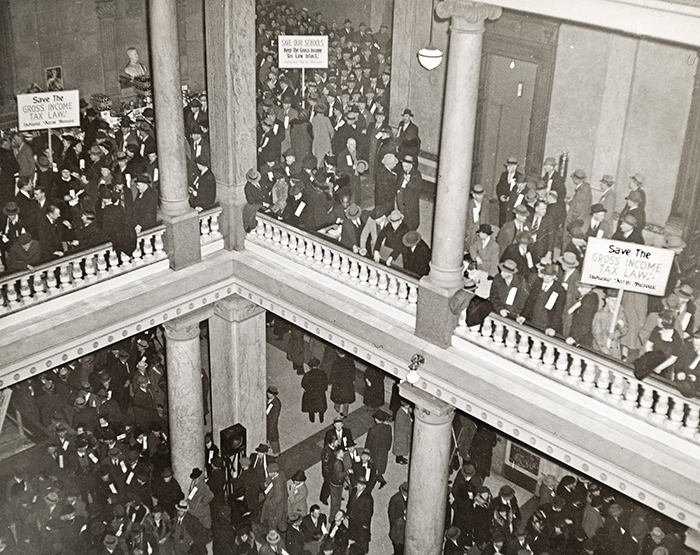 When the Indiana Legislature met in 1939, taxes were a top concern. And no fewer than eight bills related to the gross income tax (1% at the time) were introduced by lawmakers. Retailers wanted the tax to be reduced to 0.5%, saying the tax was "a club to beat the little businessman to death" and was causing retailers to fold. But farmers feared reducing the tax would shift the burden onto them in the form of increased property taxes. On Feb. 23, some 6,000 to 20,000 Hoosiers packed the Statehouse to show support for or opposition to House Bill 47, which would have cut the gross income tax. 
Sources: Indiana Historical Society, Newspapers.com 
Credit: This photo is courtesy of the Indiana Historical Society and is part of the W.H. Bass Photo Co. Collection. More images are available at images.indianahistory.org.
Please enable JavaScript to view this content.