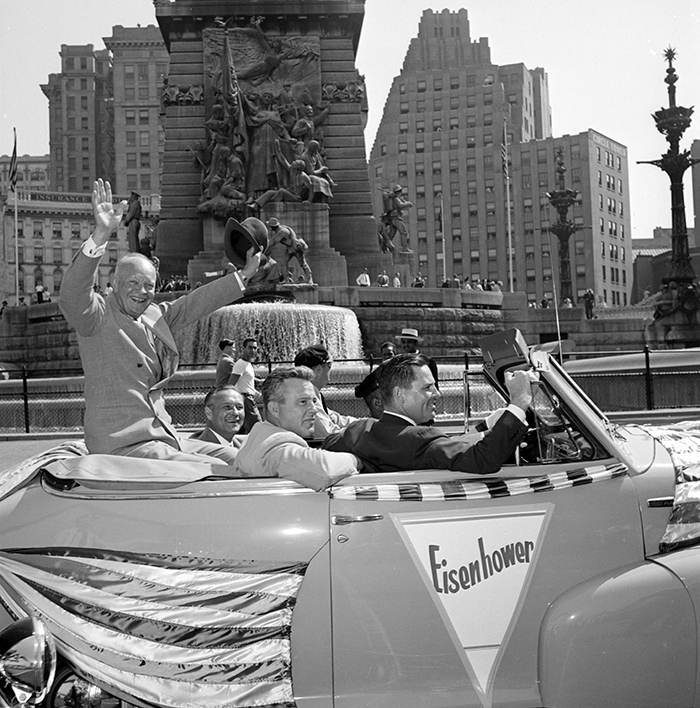 1952
Dwight D. Eisenhower rides in a decked-out convertible vehicle around Monument Circle on Sept. 9, 1952. Eisenhower, who would go on to serve two terms as the 34th president, from 1953 to 1961, was campaigning throughout the country in his race against Adlai Stevenson. Eisenhower won the state with 58% of the vote and won the overall election with an electoral-delegate count of 442-89, one of the largest margins of  victory in U.S. history. His win also ended a 20-year streak of Democratic presidents. 
Sources: Indiana Historical Society, Brittanica 
Credit: This photo is courtesy of the Indiana Historical Society and is part of the Larry Foster Collection. More images are available at images.indianahistory.org. 
Please enable JavaScript to view this content.