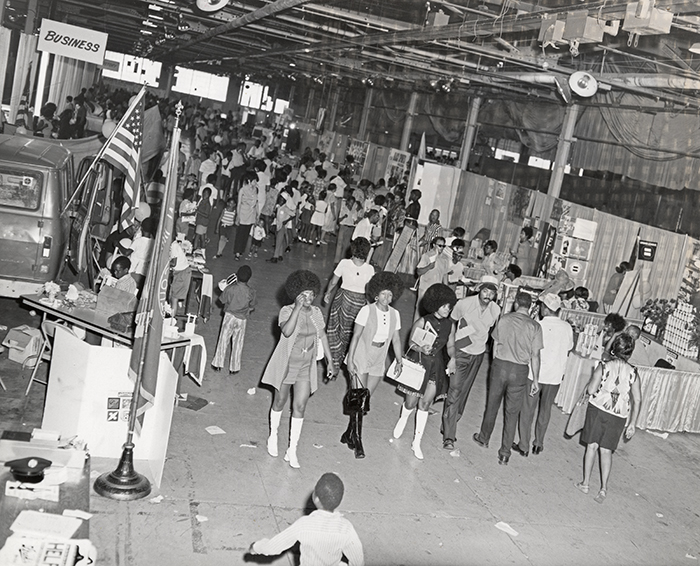 The Indiana Black Expo was founded in 1971 and held its first summer celebration on June 26, 1971. This photo shows the crowd that the event at the Indiana State Fairgrounds drew. The celebration has grown over the years and now draws about 300,000 people annually. The not-for-profit was founded to celebrate Black history and achievement; it has 12 chapters across the state that work to create and advance opportunity for families.
Sources: Indiana Historical Society, Indiana Black Expo 
Credit: This photo is courtesy of the Indiana Historical Society and is part of the Indianapolis Recorder collection. More images are available at images.indianahistory.com. 
Please enable JavaScript to view this content.