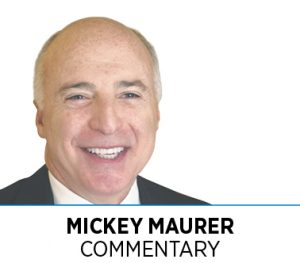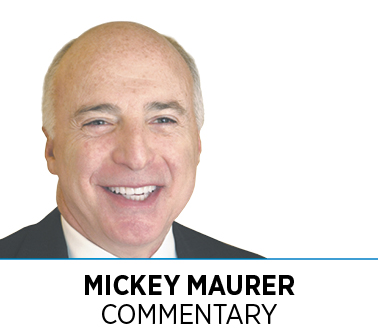 By a vote of 53 to 47, the U.S. Senate gave its "advise and consent" and confirmed Judge Ketanji Brown Jackson to the Supreme Court, adding an exclamation point to a major campaign promise of President Joe Biden to nominate the first black woman to the highest appellate court in the federal judiciary.
The vote reflected the polarization and politicization of the Senate with only three Republicans joining all Democrats to confirm the nomination. Neither of our Indiana senators crossed party lines.
Sen. Mike Braun's "no" vote was expected. Recall Braun's declaration when running for Senate that he was going to Washington as a conservative Republican to support President Trump and the Trump agenda. Voters had no reasonable expectation to consider this Trump toady as an avatar for independent judgment, and today we have exactly what Braun promised, a vote along party lines to reject the nominee of a Democratic president.
Braun does come up with a surprise or two. Last month, we were treated to a Mourdockian performance when Braun told reporters that the U.S. Supreme Court should have left the decision of whether to ban interracial marriage up to the states, a statement that most people recognize as code for supporting discrimination. Even though his handlers walked that one back in a hurry, it will take brain surgery to remove it from my memory.
Braun parroted a script furnished to many of his fellow Republicans that included claims against Jackson of judicial activism and lenient sentencing of child sexual abusers. The first assertion is easily defended and the second is patently untrue. Our best statesmen, including the late Sen. Richard Lugar, confined their analyses of Supreme Court nominees to qualifications (education and experience), excellence and integrity, acceding to the right of the president to appoint a judge who shared his ideology.
We know that Sen. Braun dances to the party drummer but I expected more from Sen. Todd Young. Young, a well-educated former Marine who had distinguished himself in his runup to the nomination for Senate, kindling hope that he would honor his promise of a fresh voice for Indiana. In rejecting Justice Jackson, he not only echoed the words of our junior senator, his riff would have brought down the house at the Crackers Comedy Club: "… Restoring civility to the Supreme Court confirmation process is in our national interest. It can help build trust in both the court and the Senate itself." Where was the civility, Sen. Young, when members of your party viciously attacked the character of this nominee? Their behavior was only a slight improvement over that of the Democrats during the Brett Kavanaugh confirmation proceedings.
Justice Jackson is qualified. She served eight years as a federal trial court judge and recently on the U.S. Court of Appeals for the District of Columbia. She worked as a public defender, the first Supreme Court justice since Thurgood Marshall to have represented indigent criminal defendants. Justice Jackson holds two degrees from Harvard including Harvard Law School after which she clerked for Justice Stephen Breyer.
Sen. Young's failure to base his judgment of Jackson on her considerable credentials was a missed opportunity, one with little cost to his conservative causes. The Jackson appointment will not affect the lopsided domination of the conservative bloc on the court that is likely to remain in charge for at least a generation. But had Young treated the nominee impartially, maybe, just maybe his leadership might have fostered collegiality and encouraged a path to more bipartisanship sorely needed in our Senate.•
__________
Maurer, a shareholder in IBJ Corp., can be reached at mmaurer@ibj.com.
Please enable JavaScript to view this content.