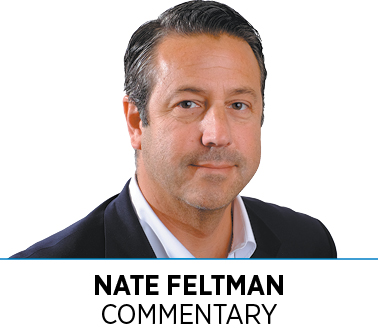 Our city and state have been blessed with many wonderful leaders. One of them last week received our state's highest honor, the Sachem Award.
The Sachem is awarded by the governor and is reserved for Hoosiers whose virtue and lifetime accomplishment have significantly benefited the lives of their fellow Indiana residents. The name is from an Algonquin term for village leader and implies wisdom, judgment and grace.
Gov. Holcomb awarded the 2021 Sachem to James "Jim" T. Morris.
Morris grew up in Terre Haute and attended Indiana University, where he met his wife of 56 years, Jackie. After earning his degree, Morris went to work for former Indianapolis Mayor Dick Lugar as his chief of staff. In this position, 24-year-old Morris could not have had a better role model. Working with Lugar until age 30, Morris learned from a principled leader who cared about people (especially those most at risk) and who placed a high value on treating all people with civility and respect—qualities Morris has emulated throughout his career.
As chief of staff, Morris had a hand in the creation of IUPUI and Unigov, the consolidated city-county government that is credited with spurring economic development. He describes Unigov as not simply a restructuring of local government but an opportunity that brought our community together, created one Indianapolis and began the work to build a world-class city.
Morris then spent 16 years in various roles at the Lilly Endowment, including six as president. During his tenure, he played a lead in the creation of the Indiana Sports Corp. and the city's sports strategy, the building of the Hoosier Dome and bringing the Colts to Indy. After his long stint in philanthropy, Jim moved to the Indianapolis Water Co., where he led its growth and development for 13 years.
His next position would see him move to Rome for five years and travel to 80 countries, including some of the poorest and most war-ravaged on the planet. In 2002, Morris accepted an appointment to serve as executive director of the United Nations World Food Programme, the largest humanitarian agency in the world. This position gave him the opportunity to do globally what he has done so often locally—give the most needy and vulnerable a "boost" in life.
Upon returning to Indianapolis in 2007, Morris accepted an offer from Herb Simon, owner of the Indiana Pacers, to join that organization, where he continues to serve. When asked why he joined the Pacers, Morris responds that it was the opportunity to bring people together and to reduce adversarial relationships. He notes that sports can and should unify a community and provide youth with more opportunities to achieve their dreams.
When describing Morris, Pacers President Rick Fuson notes his affinity for the art collected from his travels around the world. In many ways, Fuson views Morris as an artist of relationships, painting a picture of dignity, loyalty, reverence and love in his work to build partnerships across our community.
In awarding the Sachem to Morris, Holcomb stated: "I've simply not met anyone who is more passionate about serving and lifting up disadvantaged children and giving them the confidence they need to succeed. But what really sets him apart, in my view, is his intense overdrive to do something about it."
An Eagle Scout, Morris has lived the Eagle Scout oath to "help other people at all times." Morris has also lived another Scout rule, which is to leave your campsite better than you found it. There is no question that Jim Morris has left our city, state and world much better than he found it.•
__________
Feltman is CEO of IBJ Media. To comment, email nfeltman@ibj.com.
Please enable JavaScript to view this content.