Old stories from Central State Mental Hospital are well documented, from Albert Thayer's 1880s memoir titled "Indiana Crazy House" to 1950's "I Remember Jones," written by Riah Fagan Cox, a patient and the mother of Kurt Vonnegut's first wife, Jane.
The Indiana Medical History Museum now is seeking modern recollections from people who were patients or staff members at Central State before the facility closed in 1994.
Thanks to a $50,000 grant from the National Endowment for the Humanities, the medical history museum that occupies the Old Pathology Building of Central State's campus is creating an online resource as part of its "Voices from Central State" project.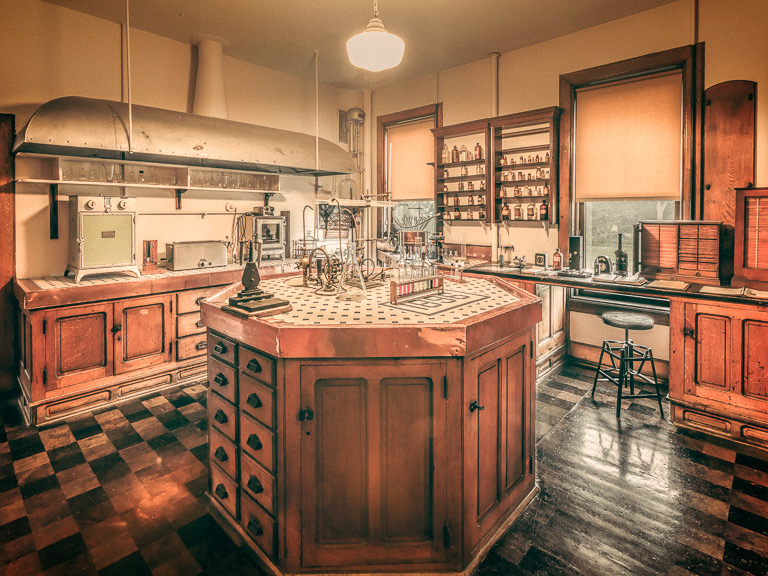 Sarah Halter, executive director of the museum, said it's not too late to document the latter days of a place known as the Central Indiana Hospital for the Insane when it opened near the intersection of West Vermont Street and North Tibbs Avenue in 1848.
"Everywhere I go, when I tell people where I work, I hear things like, 'Oh, my father worked there as a psychiatrist and I remember spending the summers out on the grounds because they didn't want to leave me home alone,'" Halter said. "Or, 'My uncle was a cook' or 'My grandma was a patient and I remember visiting her.'"
Halter said the in-progress digital archive and memory forum can add valuable insight from patients, staff members and neighbors.
"What's left in the historical record, for the most part, is the perspective of the administrators and the physicians," Halter said. "That's great, it's an important part of the story. But it's not, by any means, a complete story to tell. We want to show that the experiences and the lives of patients are important and that their stories are worthy of preservation and sharing."
To share memories related to Central State, visit imhm.org.
Central State, Indiana's first hospital for the mentally ill, frequently is associated with abuse, neglect and mismanagement.
"Throughout the hospital's history, there were people who had terrible experiences and others who had really positive ones," Halter said. "One thing that we always want to stress is that it's a complicated story. It's not always a rosy picture, but it's also not always the hell that is sometimes depicted. Both can be true at the same time."
The Old Pathology Building featured up-to-date technology for psychiatric study when it opened in 1895. Because funds weren't available for the facility to keep pace with advances in medicine, the museum is more or less a time capsule of the 19th century.
Halter said the building attracts its share of requests for photo shoots and filmmaking, but she's selective in granting access and steers clear of the macabre.
"We want to have some control over the kinds of things that are happening here, just because we are so sensitive to the memory of the patient," Halter said. "There's a lot of things that happen, especially when you get close to Halloween, where you have 'haunted asylum' attractions and things like that. It's so heartbreaking for us to see patients become entertainment for people. There's demonization of people who really suffered. They were here because they were sick, not because they were monsters."
Please enable JavaScript to view this content.