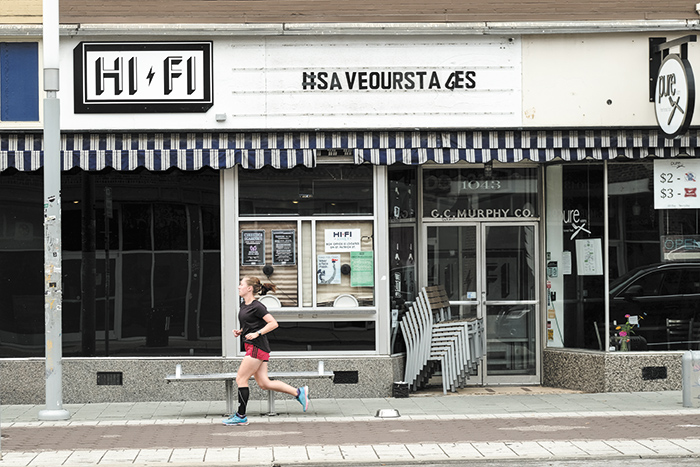 Seventeen Indianapolis businesses that feature live music have been awarded grants totaling $121,675 as part of a city program to help cover costs related to pandemic shutdowns.
The Music Cities Strategy Recovery Program was open to independent venues located in Marion County. The City-County Council allocated $125,000 for the program from funding the city has received through the federal CARES Act.
Musical Family Tree, a not-for-profit group that promotes Indiana-made music, was chosen as administrator of the funds. It reviewed 17 applications and awarded funds to all of them. The grants averaged $7,398.
"As we navigate the challenges of the COVID-19 pandemic, we must protect our live music venues and the continued vibrancy of our neighborhoods," Mayor Hogsett said in a media release. "The success of these establishments will be key pieces of our return from the public health crisis and the comeback of our local economy."
The grants are to be used for overhead costs, which could include monthly rent or mortgage payments and utility bills.
The grant recipients are:
—AJ's Lounge, 1118 S. Meridian St.
—Black Circle, 2201 E. 46th St.
—Burnside Inn, 314 Massachusetts Ave.
—Chatterbox Jazz Club, 435 Massachusetts Ave.
—Duke's Indy, 2352 S. West St.
—HI-FI Indy & Hi-Fi Annex, 1043 Virginia Ave.
—Hoosier Dome, 1627 Prospect St.
—Melody Inn, 3826 N. Illinois St.
­—Mousetrap, 5565 N. Keystone Ave.
—Radio Radio, 1119 Prospect St.
—Slippery Noodle Inn, 372 S. Meridian St.
—Square Cat Vinyl, 1054 Virginia Ave.
—State Street Pub, 243 N. State Ave.
—The Jazz Kitchen, 5377 N. College Ave.
—The Patron Saint, 250 S. Meridian St.
—The Vogue, 6259 N. College Ave.
—White Rabbit Cabaret, 1116 Prospect St.
Please enable JavaScript to view this content.