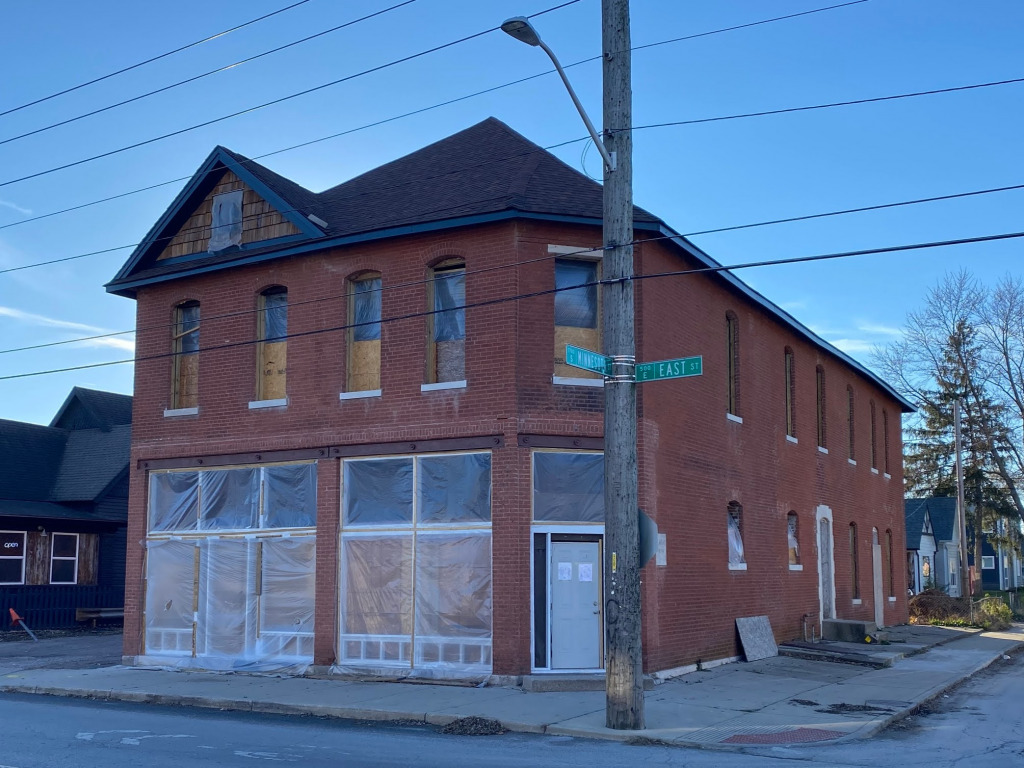 City Nail Bar owner Jody Alexander is planning a new salon along South East Street in the resurgent Bates-Hendricks neighborhood, where recent commercial launches include an ice cream shop, a chiropractic office, a makeup and skin-care salon and a massage-therapy studio.
Hoping to open on the bustling street in April, Alexander is finalizing a lease agreement for the first floor of 1710 S. East St. with building owner Keith Wiggins of Reid Properties.
Wiggins, former owner of the HVM Racing team in IndyCar and the Pacific Racing team in Formula One, and his wife, Myrian, purchased the 123-year-old building in 2020 from community development group Southeast Neighborhood Development. The 7,400-square-foot building was formerly home to Moore's Market.
Wiggins previously renovated The Lodge apartment building at 829 N. Pennsylvania St. Built in 1905, The Lodge building had been condemned by the city before Wiggins resurrected the property in 2017.
"I took an interest in anything that's brick and old and needs some help," Wiggins said of his post-racing career. The upper part of the Bates-Hendricks building, which includes an "1898" inscription on its north side, will become apartments.
Fletcher Place resident Alexander opened her first City Nail Bar salon, at 71 N. New Jersey St., in 2018. Bates-Hendricks will be home to the second location for her nail-care concept that uses no drills or acrylics. 
Alexander said she's eager to be a neighbor to recently opened businesses Super Dope Chiropractic, 1540 S. East St.; Half Moon Brow Salon, 1544 S. East St.; Bates Ice Cream, 1740 S. East St.; and Epicenter-Indy Holistic Wellbeing, 1609 S. East St.
Citing the growth of the residential population in and near downtown, Alexander said there's a need for cosmetology businesses.
"We have a lot of clients who live in the Fletcher Place, Fountain Square and Bates-Hendricks neighborhoods," she said. "We'll be able to take them over to the new salon and open [the New Jersey Street] site for people who are visiting town for conventions and events."
Directly south of Fountain Square and the Eli Lilly and Co. corporate campus, Bates-Hendricks has emerged in recent years as one of the city's housing hot spots–in particular for house flippers. It has been featured prominently for several years on the HGTV home-renovation series "Good Bones," which is based in Indianapolis.
South East Street is the main north-south commercial drag through the neighborhood.
Please enable JavaScript to view this content.