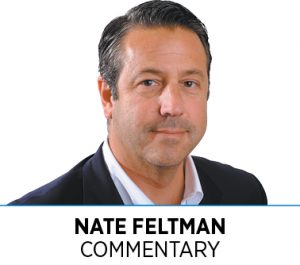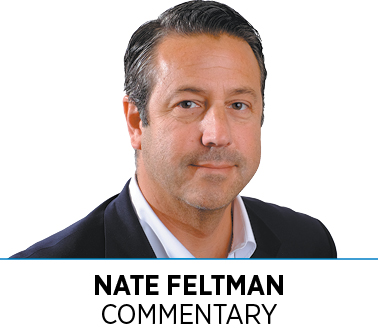 This year, IBJ Media marks 30 years of honoring our community's next generation of leaders through our Forty Under 40 program. Next Thursday, we will unveil the movers and shakers of our community who are under 40 years old. We will also once again honor a Forty Under 40 alum who has distinguished themselves by making significant contributions to our city and state in the years following their recognition. Last year, Jennifer Pope Baker (class of 2002) and Ryan Vaughn (class of 2010) shared the honor as they both contributed to the historic NCAA men's basketball tournament hosted entirely in Indiana in 2021.
Our 2022 Forty Under 40 Alumnus of the Year is Scott Dorsey (class of 2004), founder of ExactTarget and venture studio High Alpha. Dorsey founded the email marketing software firm ExactTarget in 2000. After successfully navigating the company through its early rapid growth, he led ExactTarget through multiple equity raises that provided the capital for later strategic acquisitions and international expansion. In 2012, Dorsey took ExactTarget public, becoming one of the first Indiana-based technology companies to be listed on the New York Stock Exchange.
Salesforce.com acquired ExactTarget in 2013 for $2.5 billion, making the deal one of the largest e-marketing acquisitions in history and the largest tech deal in Indiana's history.
At the time, civic and economic development leaders quietly worried that the sale of Indiana's most promising high-growth technology company to an out-of-state firm could mean the elimination of 2,000 high-paying, new-economy Hoosier jobs. But the opposite occurred—Salesforce recognized ExactTarget's talent pool and Indiana's favorable economic conditions, and began to add high-paying jobs here.
Dorsey could have decided to retire and live the island life after the sale, but that is not in his DNA. After playing a pivotal role in the development and growth of Indiana's tech ecosystem, he had another idea that he believed could eventually surpass ExactTarget's impact to our city and state—a unique venture that would incubate and help grow software companies in our state.
In combination with other experienced Hoosier tech executives, Dorsey in 2015 launched High Alpha venture studios, focused on building B2B SaaS companies in Indiana. High Alpha provides entrepreneurs the mentorship, expertise and capital necessary to build and scale their companies. Since its founding, High Alpha has created 30 companies, many of which are adding high-tech talent at a rapid pace in Indiana.
Asked by IBJ last year about High Alpha's impact in Indiana, Dorsey stated: "My hope is that, ultimately, High Alpha will create even more high-tech, high-paying jobs than we were able to accomplish with ExactTarget."
Dorsey's engagement in our community extends beyond the for-profit sector. Concerned about the state's long-term talent base, he founded Nextech, a not-for-profit focused on creating better access to computer science curriculum and experiences for all K-12 students in Indiana, especially minority and underprivileged groups. Nextech works with teachers throughout Indiana to equip them with the knowledge and resources to deliver high-quality computer science education. To date, Nextech has worked with more than 4,000 students across the state.
If you want to be inspired by one of our state's great entrepreneurs and civic leaders, you will not want to miss our Forty Under 40 event on March 25. Dorsey will provide the keynote address as we honor the 30th class of our most accomplished and promising young leaders.•
__________
Feltman is publisher of IBJ and CEO of IBJ Media. Send comments to nfeltman@ibj.com.
Please enable JavaScript to view this content.