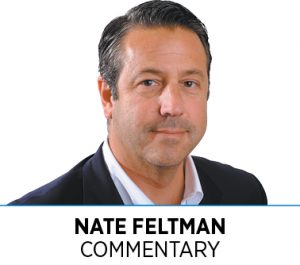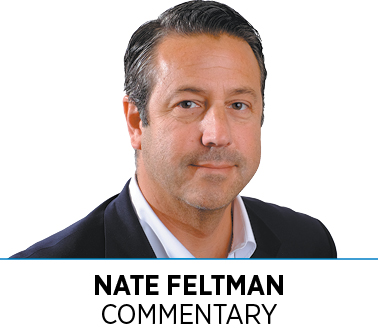 Russia's invasion of Ukraine put the world on notice that freedom is always under threat and can never be taken for granted.
I have been a student of Russian history, language and culture since 1990, after spending the summer in the Soviet Union studying Russian language through Indiana University's Russian study-abroad program.
That trip changed my understanding of liberty and freedom. I met Russians who craved the basic freedoms that we enjoy in America, including freedom of speech, freedom of religion and freedom to travel.
When the Soviet Union dissolved in 1991, I couldn't wait to go back and see the possibilities for Russia's future. After graduating from law school, I headed to Moscow and worked from 1994-1998 for a U.S.-based international law firm representing many American companies entering the new Russian market. At that time, Russia was the most exciting place on the planet, as economic liberalization and individual liberty took root.
While the '90s were exhilarating, as Russian citizens enjoyed new freedoms and a free market emerged, economic calamity ensued for many under President Boris Yeltsin. The chaos of the '90s gave way to Yeltsin's installment of his successor, Vladimir Putin, at the beginning of 2000. Putin quickly began to restore order and stability in Russia, but at a huge cost.
It wouldn't be long before Russians and the world began to understand Putin's willingness to use whatever means available to silence his critics, including those who worked to expose his government's corruption, such as Sergei Magnitsky (read the real-life thriller "Red Notice" by Bill Browder) and, more recently, imprisoned Alexei Navalny. Putin's invasion of sovereign countries Georgia (2008) and Ukraine (2014) were precursors to his current full-scale invasion of Ukraine.
This week, I spoke to U.S. Rep. Victoria Spartz of Indiana's 5th District, who is the first Ukrainian-born person to serve in Congress. She spoke with a heavy heart about the tragedies unfolding in her native country.
Spartz reminded me that, before the dissolution of the Soviet Union, Ukraine had the third-largest nuclear arsenal. At the end of the Cold War, America advocated for the elimination of that arsenal—and Ukraine obliged, in exchange for security guarantees that were outlined in the 1994 Budapest Memorandum.
With non-nuclear Ukraine left to defend itself, Spartz pointed out that North Korea and Iran have an even stronger incentive to continue building their nuclear programs as they witness the vulnerability of a non-nuclear state. Spartz noted that China is closely monitoring America's and the West's reaction to the largest invasion of a sovereign country since World War II. Will America and its allies also stand on the sidelines when Xi Jinping of China decides to take Taiwan?
While it's impossible to know if stronger leadership from America could have prevented Putin's invasion, it is clear that President Biden's decision to cut back on America's oil production and his green-lighting of the Nord Stream 2 Russian pipeline has had significant repercussions. America and the West now purchase nearly $1 billion a day of Russian oil and gas. With the price of oil now topping $100 a barrel, America and its allies are financing Russia's economy and thus its invasion of Ukraine.
While Biden's recent decision to prohibit Russian airplanes from landing in the U.S. is a nice sound bite, it's toothless. America must ramp up its energy production as it did under the Trump administration and stop buying Russian energy. As congresswoman Spartz correctly points out: "Every drop of Russian oil America consumes is full of Ukrainian blood."•
__________
Feltman is publisher of IBJ and CEO of IBJ Media. Send comments to nfeltman@ibj.com.
Please enable JavaScript to view this content.