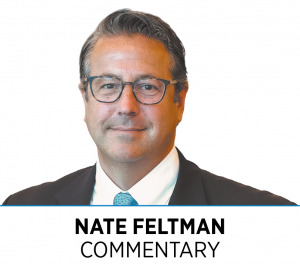 A massive economic development announcement occurred in Indiana last week that has nothing to do with a company promising hundreds of jobs and investment in our state. The announcement that IUPUI will be separated into its respective namesakes has the potential to significantly increase each school's economic impact in Indiana.
The fastest growing cities today lay claim to world class (R1 designation) research universities—Austin, Texas (University of Texas), Columbus, Ohio (Ohio State), Nashville, Tennessee (Vanderbilt), Raleigh, North Carolina (close proximity to University of North Carolina, Duke and North Carolina State) and Atlanta, Georgia (Georgia Tech).
These universities attract talented researchers, who in turn attract massive research dollars from organizations like the National Institutes of Health. Research leads to discoveries that ultimately can be commercialized in partnership with existing companies or spun out into new start-up companies.
For some years, there has been a growing consensus that while IUPUI has been successful on many levels, there is an opportunity to take the presence and engagement of IU and Purdue to the next level in our capital city. IUPUI's governance structure, as well as the name itself, did not incentivize either university's leadership to invest the time, resources and effort to grow IUPUI into a top-ranked urban research university. Separating the school's offerings in Indianapolis is the first step toward growing each university's economic impact in our state.
Kudos to IU President Pamela Whitten and Purdue President Mitch Daniels for recognizing the need to change the status quo for the benefit of Hoosiers. There is nothing easy about making significant changes at large institutions, especially universities. But with Whitten early in her tenure as IU President and Daniels in his final months at Purdue, the moment to act was now and they seized it.
Whitten and Daniels understood the opportunity better than most. As a former governor who made the economic betterment of all Hoosiers his top priority, and after a decade leading Purdue, Daniels deeply understands how research universities can serve as a talent magnet and a driver for economic development. Just in the last year, Daniels and Purdue have announced billions of dollars in new investments and thousands of new jobs as companies such as Rolls Royce, SkyWater and Saab chose to locate near Purdue in order to gain access to cutting edge research and talent.
Soon after Whitten was announced as IU's next president, she and Daniels met and the topic of a reimagined IUPUI came up. Whitten understood the opportunity to create a preeminent urban research university in Indianapolis given her experience leading the growth of Kennesaw State in Atlanta. From the first day of her presidency, Whitten made it clear that the state of Indiana and Indiana University did not need to settle for a world class flagship campus in Bloomington and a less prestigious presence in Indianapolis. That is, IU could be world class in its offerings in both Bloomington and Indianapolis.
Two R1 designated research universities in Indianapolis would help attract high paying jobs in science, technology, engineering and mathematics (STEM) to Indiana. Indianapolis, while making the top 20 cities for Amazon's second headquarters, was the only city on the list that did not have an R1 research university. Not many cities can boast two preeminent, R1 research universities. While much work lies ahead to reach this designation in Indianapolis by both IU and Purdue, Indiana's economic fortunes will be significantly enhanced if Whitten's and Daniels' vision becomes a reality.•
__________
Feltman is publisher of IBJ and CEO of IBJ Media. Send comments to nfeltman@ibj.com.
Please enable JavaScript to view this content.