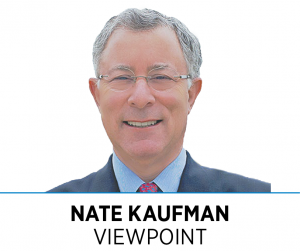 The Insurance Institute of Indiana has recently encouraged Indiana hospitals to "acknowledge facts about their costs" related to other hospitals in the country and has promoted data transparency. Thanks to federal legislation, there is transparent data on all fully insured health plans in Indiana and the nation.
From 2018 to 2020, fully insured health insurance plans covering roughly 500,000 Hoosiers generated about $300 of profit per member per year, compared to a national average of about $170 per member per year. It begs the question: Why are Indiana's fully insured health plans amassing profits at almost twice the national average?
Of particular significance is the source of Indiana insurance company profits. Pharmaceutical manufacturers provide health insurance companies or their affiliates with substantial rebates based on the volume of medication they purchase.
Per the Federal Trade Commission, pharmaceutical rebates are "after-the-fact discounts calculated as a percentage of a drug's list price." Rebates offer little relief for patients since rebates are paid "after the fact." A patient's out-of-pocket deductible and co-payment are based on the higher list price, not on the drug's net price after the rebate. Who gets to keep the difference? Indiana's health insurance companies.
From 2018 to 2020, fully insured plans in Indiana collected an average of $140 million per year in pharmaceutical rebates, representing 91% of the profits of fully insured health plans in the state. During this time, pharmaceutical rebates per member per month in Indiana were 30% to 67% higher than the national average.
From 2019 to 2020, Indiana medical costs per member per month, including hospital prices, declined 2.7%, yet fully insured health plans raised premiums 2%.
The excess profits in Indiana health plans and the excessive pharmaceutical rebates apply to fully insured plans because it is the only data available to the public. However, it might indicate problems with services provided to self-funded employers in the state, for which data is not publicly available.
In their article "Policy Options to Help Self-Insured Employers Improve Pharmacy Benefit Managers' Contracting Efficiency," three professors at Johns Hopkins University conclude that pharmacy benefit managers, including those owned by health insurance companies like Anthem's IngenioRx, have many ways of taking profits from self-insured employers. They say PBMs profit by retaining some rebates and almost all service fees paid by drug companies for branded drugs. PBMs pass through a proportion of rebates to employers and keep the remaining rebates and service fees.
This business model creates an incentive for PBMs owned by insurance companies to prefer high-list-price, high-rebate drugs, which increases drug spending for employers and their employees.
While data on drug costs are not available for self-insured plans, from 2018 to 2020, gross prescription drug costs per member per month for fully insured health plans in Indiana increased 29%, from $88 to $113.
Of course, insurance companies don't want to expose this data, so they oppose legislation that would have increased transparency around these hidden, off-the-record transactions that are racking up costs for employers. If the Insurance Institute is genuinely interested in transparency and reducing health care costs for Hoosier employers, it might want to spend more time focusing on its own industry.•
__________
Kaufman is a health care consultant and managing director of Kaufman Strategic Advisors in San Diego.
Please enable JavaScript to view this content.