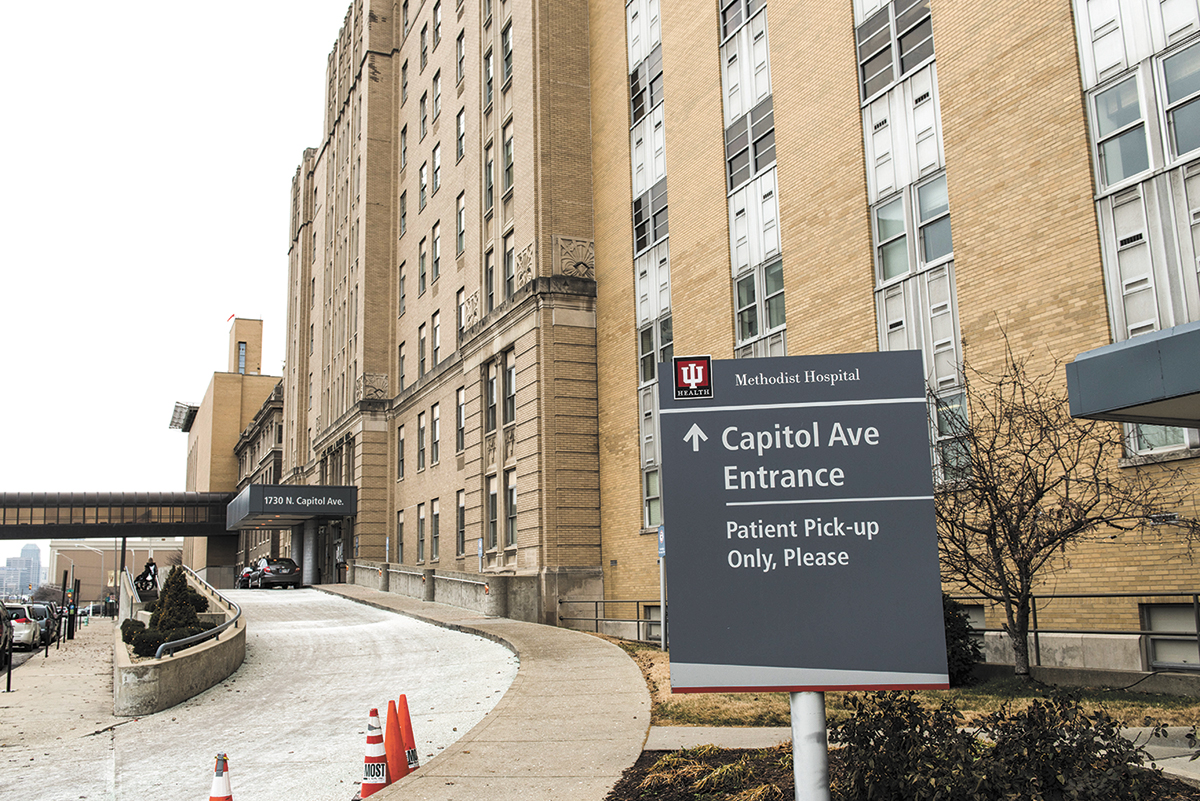 A U.S. Navy team that was dispatched to Methodist Hospital in Indianapolis to help relieve overwhelmed staffers wrapped up its deployment after 60 days and departed on Tuesday morning, as COVID-19 cases continue to decline, hospital officials said.
The 23-person Navy team consisted of four doctors, 14 nurses and two registered technicians, along with three administrative staffers.
"We're in better shape and it's getting better every week," said Dr. Mark Luetkemeyer, chief medical officer of IU Health's Methodist and University hospitals, during a press briefing on Tuesday. "From the time we hit our peak surge in January, we have seen a decline in overall COVID cases."
Methodist Hospital was caring for 64 COVID-19 inpatients on Tuesday, less than half of the number at the peak last month.
Across the 16-hospital system, IU Health was caring for 256 COVID-19 patients on Tuesday, down from more than 600 at the peak.
Statewide COVID hospitalizations fell to 1,093 on Sunday, down 69% from a pandemic high of 3,519 on Jan. 13, according to the state health department.
"I would say there's some relief that things look a little better," said Dr. Chris Weaver, IU Health's chief clinical officer. "At the same time, a lot of fatigue. It's been a long two years and people are tired."
The hospital system said it continues to work through the backlog of non-urgent surgeries that it had postponed to make way for the deluge of COVID-19 cases in recent months.
IU Health officials say they expected to see a continued decline in the number COVID-19 patients needing to be hospitalized, due to more treatments and the falling overall number of people getting infected.
"We are still very busy. Our hospital is very full," Dr. Luetkemeyer said. "It's just a different type of full. We're not stretched to the point we were in January."
Please enable JavaScript to view this content.