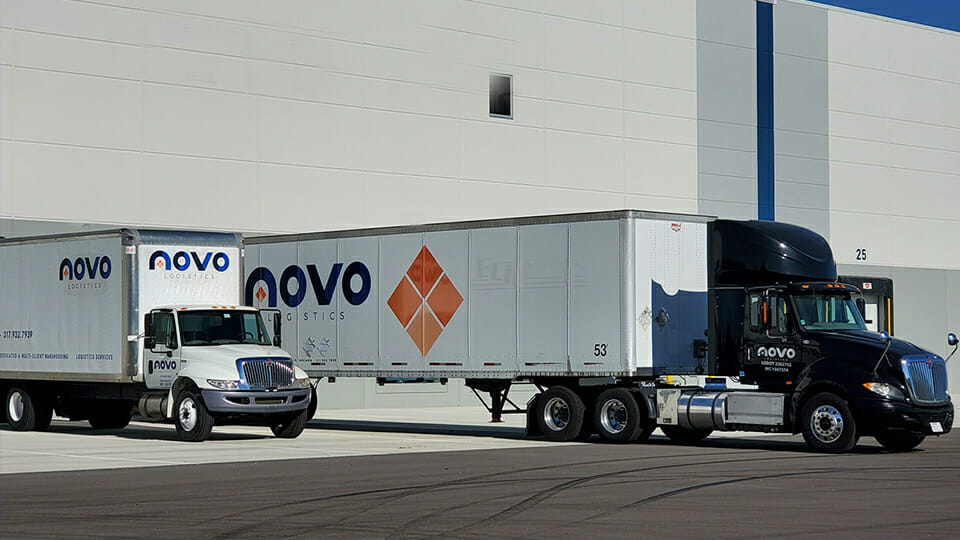 Reno, Nevada-based Novo Logistics is expanding its presence in the Midwest with a new location in central Indiana, the company announced Thursday.
The third-party logistics firm said it will occupy a recently-constructed warehouse in Whitestown, with operations set to begin next month.
The 160,000-square-foot facility was completed earlier this year. Novo said in a news release the warehouse will strengthen the company's link between its existing hubs on the coasts.
Novo did not specify how many jobs will be added as a result, but said it "currently has adequate staff, warehousing equipment and delivery trucks in the area."
Inside INdiana Business has made multiple requests for more information but did not immediately receive a response.
Novo said its services include warehousing, multi-client warehousing, on-site logistics, contingent labor solutions, and delivery and transportation for local, regional and national clients. The Whitestown facility's proximity to Interstate 65 was cited as a primary reason for opening the warehouse.
The company has additional locations in Reno; Joliet, Illinois; Lexington and Columbia, South Carolina; and Ardmore, Oklahoma.
Please enable JavaScript to view this content.