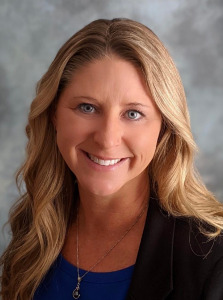 Natalie Robinson has been named the National Federation of Independent Business' state director for Indiana, the NFIB announced Tuesday.
Starting Jan. 1, Robinson will succeed Barbara Quandt, who was named regional director  to oversee NFIB's state government relations programs in Indiana and eight other states.
NFIB lobbies on behalf of small, independent businesses in Washington, D.C., and all 50 state capitals.
As state director, Robinson will be the primary advocate in the Indiana Legislature and guide member engagement and political involvement throughout the state. Robinson has worked as NFIB's grassroots manager for Indiana and five other states since 2017, working with members on key issues such as reducing business personal property taxes, opposing new mandates and protecting small businesses from potential lawsuits.
"Small business is the beating heart of Indiana's economy, and I look forward to advocating on behalf of our small business members at the statehouse," Robinson said in a written statement.
Before joining NFIB in 2017, Robinson spent 11 years working for the Indiana Attorney General's Office, where she led the state's first Prescription Drug Abuse Prevention Task Force.
Please enable JavaScript to view this content.