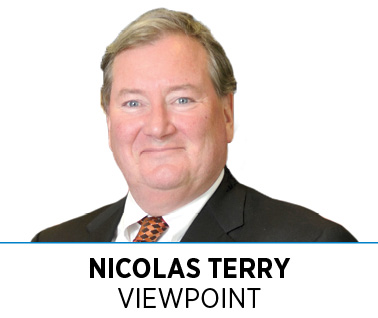 New data released by the Centers for Disease Control and Prevention reports encouraging decreases in drug overdose deaths of 3.1% nationwide and 12.4% in Indiana. A second data set, this one from the U.S. Drug Enforcement Administration and acquired by The Washington Post, shows a strong correlation between regions and states with high per-person distribution of opioid pills and those that have suffered high overdose death rates.
As we recognize our progress and challenges ahead in the fight against opioids this National Recovery Month, it's important to note these statistics suggest a positive trajectory. However, it is far too early to unfurl the "mission accomplished" banner or even to assert that we fully understand the origins of the scourge that has devastated our communities.
Although the CDC preliminary data suggests reason for cautious optimism about the opioid overdose epidemic, both nationally and in our state, the final numbers might not look so good. Further, although the number of deaths seems to be declining, an annual rate of 68,000 nationally still is shocking. Many, in fact, believe the number of deaths remains underreported, while the deaths of 1,600 of our fellow Hoosiers (still noticeably higher than Indiana's automobile accident death rate) remain unacceptable.
Also, a decline in the number of overdose deaths should not automatically be associated with a decrease in addiction; the increased availability of the overdose-reversal drug naloxone reduces deaths but has little effect on the numbers suffering from opioid use disorder.
The positive numbers also disguise a particularly disturbing story. Although deaths from prescription opioids have declined, the opposite is true of deaths from synthetic opioids such as fentanyl or from psychostimulants such as methamphetamine.
These are not prescription drugs, but highly potent illicit substances imported into the United States. They pose a growing problem in the Midwest generally and in states such as West Virginia. The latest data shows states such as Delaware, Missouri and South Carolina exhibiting upward spikes in their overdose death rates; an increase in fentanyl or methamphetamine distribution in Indiana could see our positive story reversed.
The DEA data detailing locations with unconscionably high per-person distribution of prescription opioids seems to support the narrative that prescription opioids fueled the overdose death epidemic. Indeed, there is a positive correlation between high pills-per-person distribution and overdose deaths in counties such as Blackford, Fayette, LaPorte, Starke, Scott and Vanderburgh.
Again, however, care must be taken not to read too much into the data. The DEA data is based on distribution of opioids from 2006-2012. Those figures predate the massive spike in fentanyl use that began in 2013 and is still accelerating.
Also, while the number of opioid prescriptions has declined, we might be seeing an over-correction. People are not going to stop experiencing pain, and the risk of undertreatment is growing.
Progress in dealing with the opioid overdose epidemic nationally and here in Indiana should not be measured simply by death rates or pill shipments. The better metric (and here our state has made real progress) is the increase in the number of treatment and recovery centers, clinicians qualified to provide medication-assisted treatment, and harm-reducing public health initiatives such as syringe services. If we continue to focus on increasing those numbers, we will see real progress in the opioid crisis and will have built some resilience with which to address the next addictions crisis that inevitably will follow in its wake.•
__________
Terry is a member of the leadership team for IU Responding to the Addictions Crisis Grand Challenge initiative and a professor of law at Indiana University.
Please enable JavaScript to view this content.