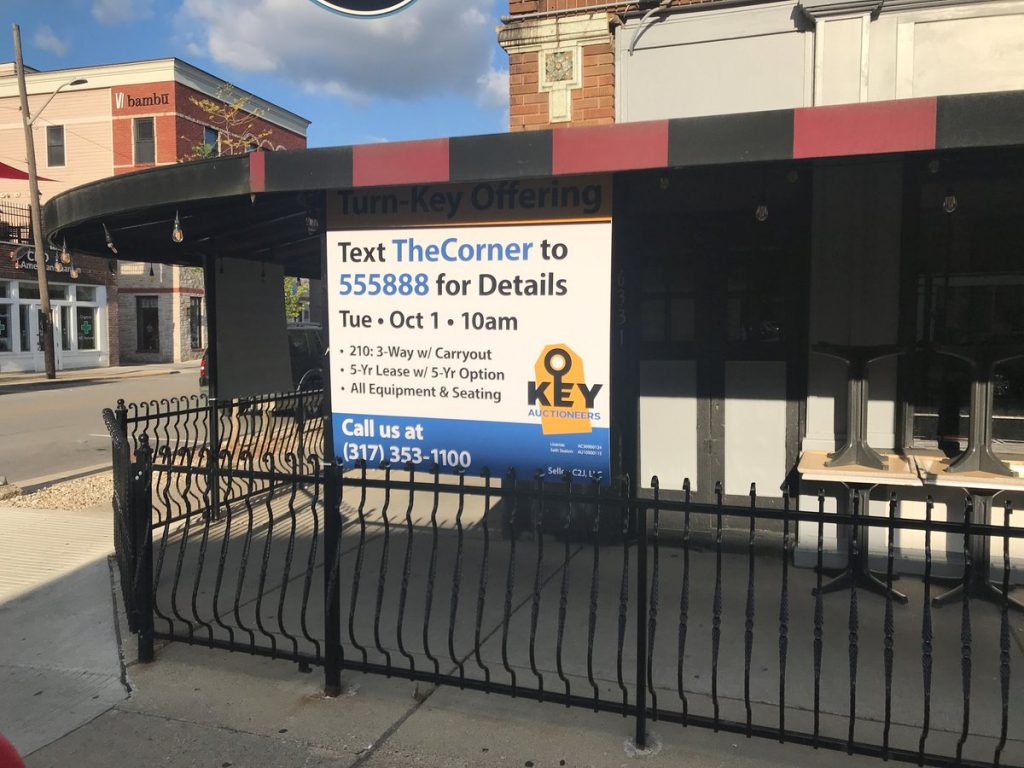 The owners of two local sports bar and grills have plans to open a third establishment with a yet-to-be determined restaurant concept at the Broad Ripple location that formerly housed The Corner restaurant.
Joel Bourke said he and business partner Craig Emmons are considering several options for the street level of the building, including a breakfast spot, an eatery that serves both breakfast and deli items, and a pub.
One thing they have decided on, however, is speakeasy-style operation in the building's basement space.
Whatever option they pursue for the first floor, it will be an all-ages establishment, Bourke said. The partners are aiming for a January opening, though that may be an overly ambitious goal, he said.
Bourke said he and Emmons will finalize a concept and a name after doing some market research on the neighborhood and evaluating the physical possibilities for the space, which occupies just more than 4,000 square feet.
"We need to walk around with our construction guy and figure out costs, what can be renovated, what can't be," he said.
Bourke and Emmons also own the S.O.S. Pub at 30 E. Georgia St., across the street from Bankers Life Fieldhouse in the Harness Factory Lofts building; and The Yard Line, at 6466 E. 82nd St. in the Castle Run Shopping Center in Castleton.
"We've been established in the bar industry for six years now," Bourke said.
The Broad Ripple property, at the corner of Guilford Avenue and Westfield Boulevard, had operated as a family-friendly restaurant called The Corner since last year. Before that, it housed The Corner Wine Bar, which opened in 1982.
The Corner's owners decided to get out of the restaurant business and closed in April. On Oct. 1, The Corner's liquor license, five-year lease, and its furnishings, fixtures and equipment went up for auction.
Bourke and Emmons were the successful bidders for the liquor license and for the right to assume the lease. They didn't want most of the furnishings, fixtures and equipment, so Key Auctioneers will be holding a second auction for those items this month.
Bourke wouldn't say what the two have planned for the basement level other than to say it will be a "secret" speakeasy-type operation that won't be widely advertised.He said he wanted people to find out about it by "word of mouth."
The owners thought the Broad Ripple site was appealing because they like the synergy that has developed between other establishments north of Broad Ripple Avenue, including The Red Room bar, Bazbeaux pizzeria, 317 Burger and others.
The area "has added some very good businesses, and [ours] would like to be one of them," Bourke said.
Please enable JavaScript to view this content.