Sometimes, it is brain surgery, and Jim Pearson is the first to admit it's not easy to overhaul the way neurosurgeons do their extremely delicate job.
For 15 years, Pearson has nudged, coaxed and cajoled the medical community to consider a different way to do brain surgery. But he realizes he's up against some big obstacles.
"The brain is complex," said Pearson, CEO of Indianapolis-based NICO Corp., a maker of minimally invasive tools and technology for brain surgery. "Technology is intricate. The timeline to become a neurosurgeon is the longest of all the medical specialties."
Even so, Pearson's company is putting up numbers that show a growing number of surgeons and investors are buying into his vision.
The company has raised $62 million since it was established in 2007, including $12.6 million last month.
It has trained more than 1,200 surgeons at dozens of hospitals, including the Cleveland Clinic, Indiana University Health, University of Michigan Health and Stanford University Medical Center. Those surgeons have now completed about 40,000 procedures. Researchers have published more than 180 journal articles, abstracts and posters on NICO Corp. technology.
And the company has recently published a textbook, with contributions from more than 40 neurosurgeons, on minimally invasive brain surgery procedures.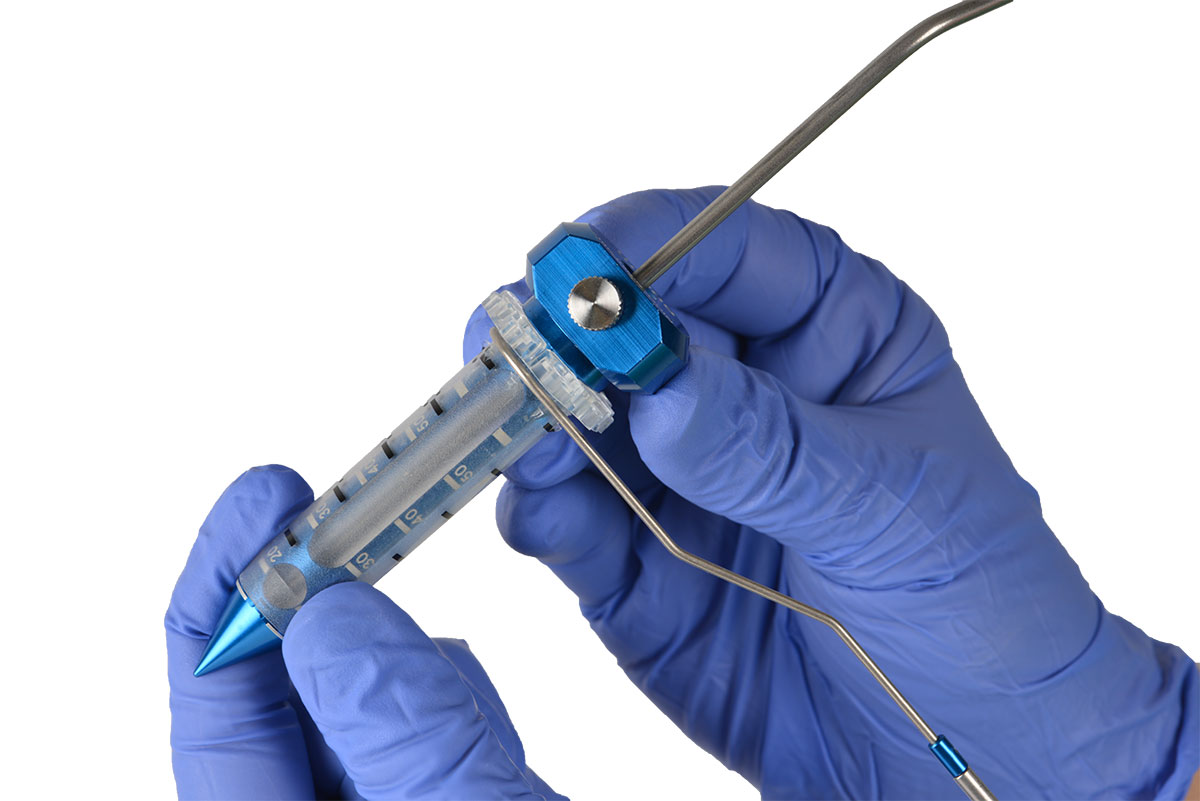 What NICO is doing is trying to shift the way surgeons treat patients who have suffered from strokes, brain tumors and other abnormalities.
The company has developed a line of products that allow surgeons to reach into the brain in a way that's less intrusive than the traditional method of cutting through the inner "white matter" and pulling the delicate tissue apart with retractors to reach tumors, blood and other fluids that need to be removed.
Yet NICO, which rang up $15.8 million in sales last year, still has a big job ahead of it. Its minimally invasive technique still accounts for less than 10% of brain surgery procedures done in the United States. And the company has yet to turn a profit after 15 years in business, due chiefly to heavy investment in research and hiring.
Perhaps the biggest challenge, Pearson said, is overcoming the industry's decades of traditional training and working.
"Are docs slow to adopt?" he said. "Well, I think we have to remember it is brain surgery. And they're not taught this approach until the last four years in their residency or schools like that. So that is a major shift."
Pearson's partner is Joseph Mark, the company's chief technology officer. The two previously worked together at Suros Surgical Systems Inc., a maker of devices used for minimally invasive breast biopsies.
Suros was sold in 2006 to Massachusetts-based Hologic Inc. for $248 million, creating riches for investors and a track record of achievement for its management.
A year later, Pearson and Mark formed NICO Corp., hoping to duplicate their success.
They started with 45 local investors to raise funds to help them build a prototype. Today, major investors include Cincinnati-based RC Capital and Rose-Hulman Institute of Technology.
Some outside observers say they think NICO Corp. has turned a corner and is on its way to wider acceptance and growing revenue.
"Jim Pearson and Joe Mark have a very strong track record in the industry," said Fritz French, former CEO of Marcadia Biotech, a Carmel company that developed treatments for diabetes and obesity and was later sold to Swiss pharmaceutical giant Roche for $287 million. "Their ability to raise an investment round from new investors is indicative of the confidence new and existing investors have in them and that they see the potential of NICO technology."
Matthew Neff, a former Indianapolis life sciences venture capitalist, said he believes NICO's approach to brain surgery is a game-changer and the company has a strong management team and board.
"Life sciences investments can have a long time-horizon, but when they work, they generate excellent returns," he said. "This development cycle is longer than most, but changing the view of neurosurgeons is a long-term effort."
NICO's leading technology is called BrainPath, a system of tools designed to help surgeons move along the folds of the brain instead of cutting through it. The tools cost about $250,000 for a hospital to get started, Pearson said.
In standard brain surgery, a surgeon tries to take the shortest route to the tumor or other abnormality. But cutting straight through brain tissue could harm a patient's cognitive abilities and brain functions.
BrainPath is a two-piece system that consists of a clear plastic sheath around a smooth, cylindrical tool with a specially designed tip. A surgeon drills in the skull a hole smaller than a dime and inserts the plastic device in the natural folds of the brain.
The BrainPath tool is pushed gently along the delicate folds of the brain, rather than through the "white matter." The company compares this to a ship's hull displacing water through natural swells, rather than crashing through the surf.
Once BrainPath reaches the abnormality in the brain, the surgeon can remove the cylinder from the sheath. That leaves the sheath in place to create a narrow corridor in which the surgeon can insert tools and remove blood or tumor tissue.
"NICO developed a technology to access the brain without cutting through the brain," Pearson said.
NICO first used the tools on an 18-month-old boy named Nico Bastolla from Pennsylvania who suffered from uncontrollable laughing seizures caused by a pea-size tumor between two brain lobes. Doctors had said surgery was not possible until the boy reached the age of 2. The company volunteered its technology, and the surgery was successful.
Nico, now 17, became the company's namesake and is now a healthy, active teenager. (NICO says its company name is also short for Neurosurgical Intervention Co.)
Real-world results
Some surgeons who have used the technology say it has worked wonders on their patients. Dr. Marco Marsella, a neurosurgeon in Tempe, Arizona, said one of his patients, a man in his late 40s who had experienced dizziness, was found to have a brain tumor after getting a CT-scan.
Marsella, who had attended a NICO training conference just a few days earlier, explained the process of removing the tumor with minimal invasion, which would leave a dime-size scar on the patient's skull. It would be Marsella's first such operation with the new tools.
The patient, a housepainter named Ed Cerninka, agreed to get the surgery, saying he had a good feeling that Marsella could help him.
"He seemed pretty darn confident, sitting at that desk across from me, that he could go in there and take this thing out," Cerninka said in a testimonial video posted on NICO's website.
The operation lasted six hours, and Cerninka was out of the hospital within two days and back to work in two weeks.
"He's doing very well," Marsella said in the video. "He's back at work. He has no [neurological] deficit. His speech is clear."
NICO hopes to convince more neurosurgeons to learn about its technology and try the method on appropriate patients. But to do that, it needs strong evidence that the process is safe and effective.
In 2016, it began a randomized trial of about 300 patients suffering from hemorrhagic stroke, a debilitating, often deadly ailment caused by a blood vessel's rupturing and spilling blood onto brain tissue. Such strokes have an early-mortality rate of up to 50%.
The trials studied whether early intervention using NICO's products to evacuate blood from the brain is better than managing a stroke patient's symptoms with medical care in the intensive care unit.
Emory University in Atlanta was the principal investigator, with more than 30 medical centers participating. But the trials were interrupted for more than a year by the pandemic.
The company has just completed the trials and the results will be available early next year. The trials cost NICO Corp. $11 million.
"And it's positive—we'll be the first trial ever and the first company to have a positive trial for hemorrhagic stroke, which would be very significant for patients and for our business," Pearson said.
He declined to say whether the company plans to look for a buyer or partner down the road, to replicate the success pattern of Suros Surgical.
But he pointed out that Suros was ringing up $25 million a year in sales when the company was sold and is now collecting $250 million a year in revenue. And he declined to rule out a similar end game for NICO.
"So that was a great opportunity for the patient and the business and the shareholders," Pearson said. "And I see we're in the exact same spot here."•
Please enable JavaScript to view this content.