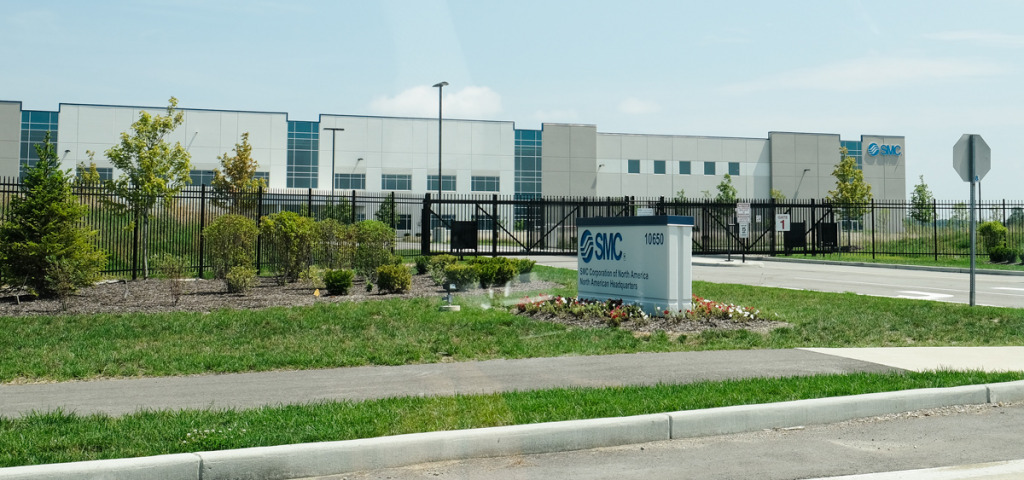 The Noblesville City Council on Tuesday night approved tax incentives to support a $30.2 million expansion plan by the city's largest private employer.
SMC Corp. of America plans to build a 27,000-square-foot clean room inside its existing building and invest in additional capital improvements at its 345-acre North American headquarters campus north of 146th Street and west of Howe Road.
The city council voted 8-0 at its meeting Tuesday night to approve a sliding 10-year tax abatement for the company.
SMC will receive a 100% tax abatement on the property investment in Year One, with future abatements declining in 10% increments each year until they end a decade from now.
SMC, which was founded in 1959 and moved from Indianapolis to Noblesville in 2009, plans to relocate a business unit to Noblesville from Napa, California, expand its global research and development division, and increase its production capacity through investments in automation technology.
The new jobs, which are expected to increase SMC's total workforce in Noblesville to 1,157 by 2032, would have an average salary of $59,000.
SMC has 2.6 million square feet of total building area in Noblesville, including 560,000 square feet of manufacturing area and 571,000 square feet of warehouse space.
SMC Corp. of America is a subsidiary of Japan-based SMC Corp., which has operations or subsidiaries in 53 countries and production facilities in 29 countries. It sells products in 83 countries. The parent firm recorded revenue of about $6.5 billion in fiscal year 2022, which ended March 31.
SMC Corp. has a global work force of 20,620 employees, including 1,700 engineering staff and 8,700 salespeople.
Among its products are actuators, control valves, vacuum parts, sensors, switches, air-preparation equipment and temperature controls. Its clients are found in the automotive, semiconductor, food and packaging, life science, natural resource and machine tool industries, among others.
Please enable JavaScript to view this content.