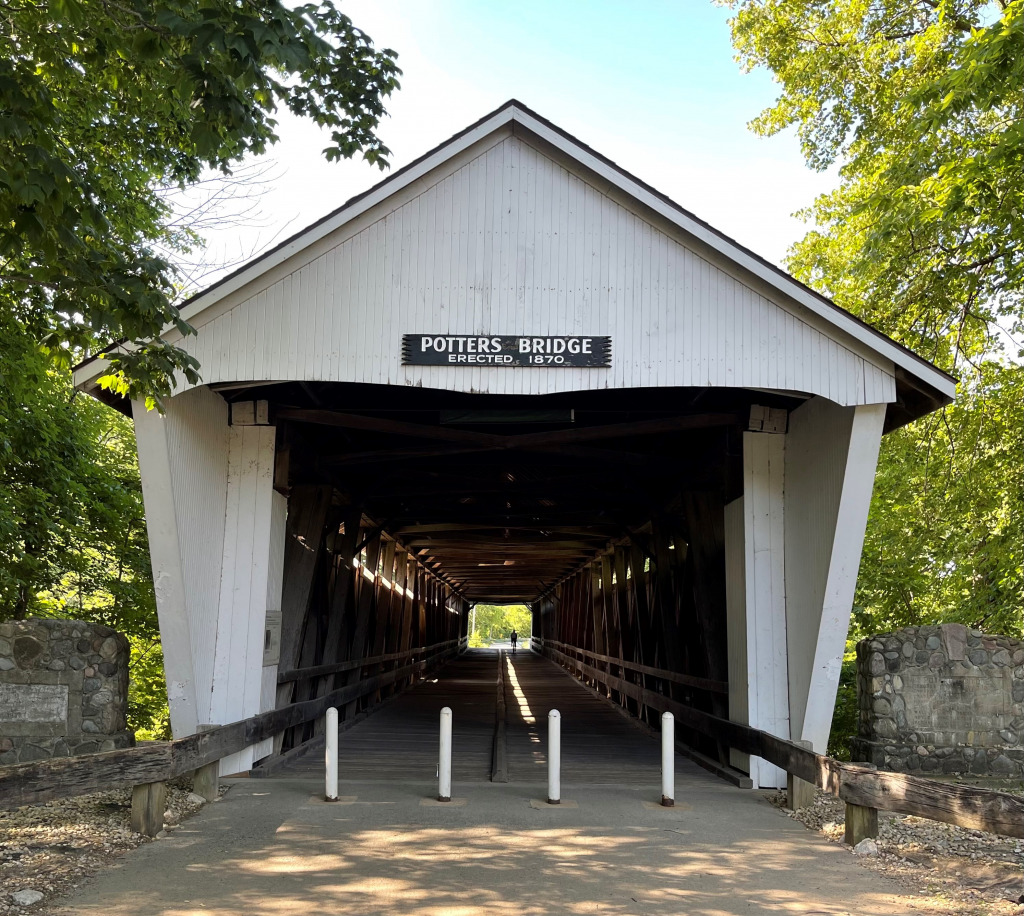 The Noblesville City Council on Tuesday night voted to reject a company's controversial plan to dig a gravel pit next to Potter's Bridge Park.
Noblesville city councilors voted 7-2 against the proposal by Beaver Materials, which purchased 50 acres of farmland adjacent to the 66-acre park near Allisonville Road and Cumberland Road.
Council members Mike Davis and Greg O'Connor voted in favor of the plan, while Brian Ayer, Mark Boice, Darren Peterson, Pete Schwartz, Aaron Smith, Dan Spartz and Megan Wiles voted against it.
If the proposal had been approved, Beaver Materials planned to immediately donate 10 acres of land to the Hamilton County Parks and Recreation Department.
The company would have spent five years removing gravel from the remaining 40 acres before giving the land to the county parks department. Plans also called for turning the pit into a lake and building up to 27 townhouses along Allisonville Road.
"If you deny the gravel pit, it can still be a park," Peterson explained before casting his vote against the proposal. "I can't imagine how the peaceful enjoyment of this property is really worth the incremental gain of this parkland."
Several councilors also described how the decision weighed on them in recent weeks.
"In the 18-1/2 years I've served on the council, this may be one of the toughest decisions I've had to make," Ayer said.
Beaver Materials and the Hamilton County Parks and Recreation Department must wait one year before resubmitting their proposal.
Noblesville-based Beaver withdrew a plan in 2020 to dig a gravel pit next to Potter's Bridge Park following intense community pushback. The company proposed in that instance to dig gravel for 10 years before giving the land to the city.
Beaver resubmitted plans in April, and Noblesville residents spent months organizing against the proposal, which the Plan Commission sent back to the city council on May 16 with an unfavorable recommendation following a 7-3 vote.
While parks department officials touted the chance to increase the amount of parkland in the city, residents raised concerns about the city's drinking water, pollution, dust, and increased traffic caused by work trucks moving in and out of the area.
Rachael Raymer, a spokesperson for the group Don't Leave it to Beaver, which organized opposition to the gravel pit, applauded the council's vote.
"We never expected to win," Raymer said. "We did all this with a shoestring budget and a whole lot of grit. Our community won't always be able to accomplish feats like this, but David beat Goliath today."
Please enable JavaScript to view this content.