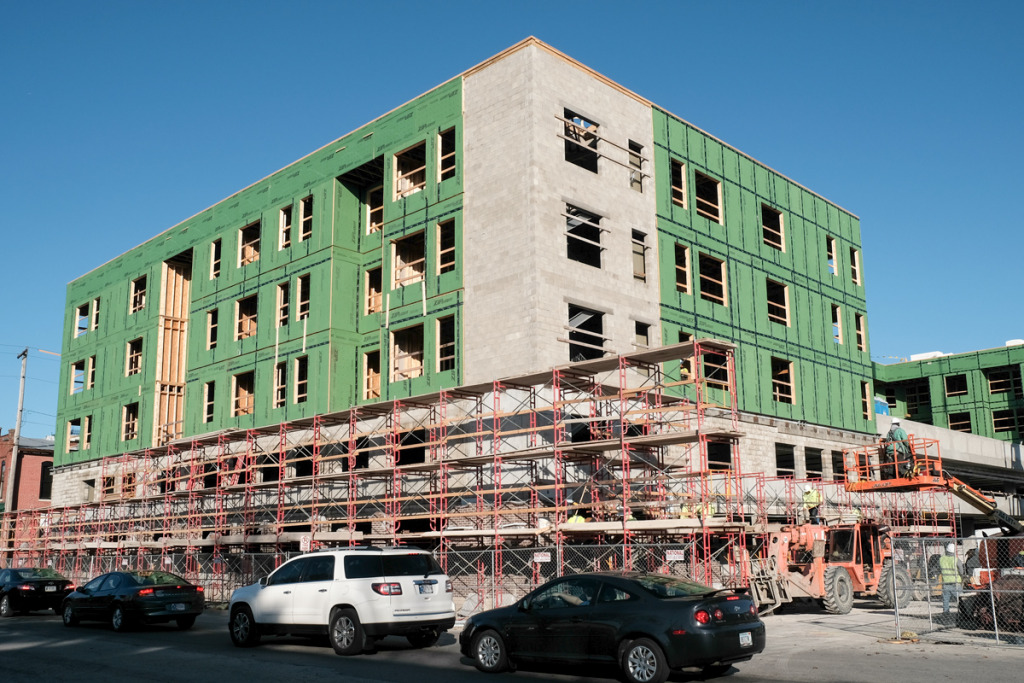 Indianapolis' north-side apartment market, which includes parts of the city and extends into Boone and Hamilton counties, could see as many as 1,862 new units come online next year—the most of any year in two decades.
Cushman & Wakefield's predictions for a 2021 construction boom might be cause for concern if it were predicted for another part of central Indiana. But real estate observers say the north side can support the growth, thanks to the fast-rising population north of 96th Street and the preference of many millennials and empty-nesters to rent rather than own their own homes.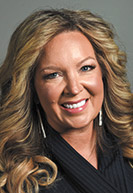 The U.S. Census Bureau estimates Hamilton County's population grew more than 23% from April 2010 to July 2019, and Boone County's grew 19.8% in that same time.
According to data from Cushman & Wakefield, the northern submarket already has more multifamily properties—224, with 53,169 units—than the four other submarkets.
The large number of units has left the north side with occupancy of 94%, the second-lowest of the five submarkets, ahead of only downtown's 87%.
But anything above 90% is considered a healthy rate, and the north side has been consistent, staying around 94% for four years.
"One of the things Indy has done a nice job [of] is not over-building," said Hannah Ott, executive managing director for Cushman & Wakefield's Indianapolis offices.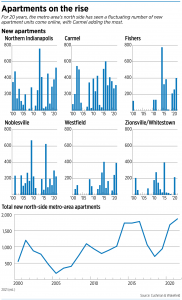 She noted that the Indianapolis market has about 150,000 market-rate apartments, a figure that's been increasing by just 2,000 to 5,000 a year, with most new projects in fast-growing areas.
In addition to the northern parts of Indianapolis, Cushman & Wakefield's north-side submarket includes Carmel, Fishers, Lebanon, Noblesville, Westfield and Zionsville. In those communities, developers have rolled out a significant number of sizable projects, including the 163-unit Village at Federal Hill in Noblesville, the 235-unit Nickel Plate Station in Fishers and the 270-unit Corner project in Carmel.
According to Cushman & Wakefield's 2020 Indiana Apartment Market report, Carmel-based developer J.C. Hart is slated to start work on more than 1,200 apartments on the north side next year.
The developer is planning 376 units at 96th Street and Westfield Boulevard, 220 at Holiday Farms in Zionsville, 219 in downtown Noblesville, 216 as part of Wheeler Landing in Westfield, 190 in Fishers' Maple Dell neighborhood and 110 as part of the Lakeside Apartments of Carmel.
Though many of those won't come online until 2022, J.C. Hart owner John Hart is confident about continued demand in Hamilton County.
He said his company's apartment projects in the area are benefiting from strong occupancy and are seeing revenue rise.
"We continue to see very strong job formation in Fishers, Carmel, Noblesville and Westfield. All of those things contribute to household formation, and a good percentage of those will be people moving into apartments," Hart said.
Even so, Hart said he doubts as many units will come online in 2021 as Cushman & Wakefield projects. He said supply-chain problems brought on by the pandemic are curtailing the availability of building supplies and pushing up lumber prices.
But those obstacles are temporary, he said. "The economy will only get better as we get through COVID," Hart said.
Striking a balance

Government leaders in the northern suburbs say they want to see a healthy supply of new apartments, but they also want a robust supply of new single-family houses.
In Carmel, City Planning Administrator Adrienne Keeling said the suburb's current stock of 10,000 multifamily units makes up around one-fifth of the city's total households. "Overall, the vast majority of our housing units are single-family," Keeling said.
But slowly, that balance has shifted over the past two decades, as the city's mix of single-family residential permit approvals have dwindled and multifamily project approvals have grown. Now, Keeling said, the city is approving a nearly 50-50 split.
"I don't know that we have a specific percentage preference, necessarily," she said. "The thing we know is, we have little land left to develop, so we're always seeking opportunities in the central Carmel area for development and redevelopment.
"Increasingly, single-family in those situations doesn't make sense," Keeling said, because the land scarcity has driven up costs. She said multifamily projects can offer greater efficiency by accommodating more people using existing city infrastructure.
In other parts of Carmel, especially east of Keystone Parkway, the city is still seeing strong single-family development.
Creating density
Noblesville Mayor Chris Jensen has announced several major apartment projects in the city's downtown in the past year, including Carmel-based Old Town Cos.' Village at Federal Hill, which includes 160 apartments.
"We pivoted very hard in 2020 to multifamily, mixed-use in the urban core," Jensen said. "We know that millennials and empty-nesters are somewhat seeking the same thing: an urban core in a suburban community. Noblesville is the definition of that."
Fishers-based Rebar Development is responsible for the Levinson, the city's first downtown apartment project in 100 years. The 83-unit apartment building with first floor retail is expected to open next fall.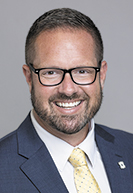 Carmel-based Old Town Cos. is responsible for the Village at Federal Hill. The first phase's 77 apartments could come online in early 2022, and another 86 units are slated to follow a year later.
Noblesville is also working with Noblesville developer Xanderco on the Lofts on Tenth. Construction started in September and could bring 23 two-bedroom Brownstone-style apartments and about 32,000 square feet of commercial space to 10th Street, between Clinton and Wayne streets.
As those projects come online, Jensen said, the city's balance of housing types will be about 40% multifamily and 60% single-family. He expects that balance to shift further toward single-family development over time.
Jensen said he doesn't want to be heavy-handed in guiding development one way or the other. "I'm a free-market person," he said. "You have to let the market play itself out. We ID'd what we were missing and drove initial investment in those areas, but from there, we'll probably step back and assess what our needs are."
Fishers' strategy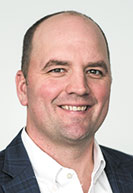 Fishers Mayor Scott Fadness said major mixed-use projects in that city's downtown have created the perception that Fishers is leaning away from single-family construction. In reality, the numbers show single-family houses are outpacing apartment development.
Fadness said that, in 2017, the city issued 609 single-family building permits and no apartments came online. The next year, it issued 673 single-family home permits, and there were again no new apartments.
Then, in 2019, the city's 584 single-family permits were rivaled by 471 apartment units.
Multifamily approvals have since dwindled. This year, Fadness said, the city approved 591 single-family permits, and 180 multifamily units were scheduled to come online. He expects far more new houses than new apartments in 2021 and 2022, as well.
"What's out of sight and out of mind in our community is [that] the majority of single-family residential development is happening in the far-east side," Fadness said. "We're continuing to build more single-family homes than multifamily, and I think that's a good thing."
Fadness said many Fishers residents are "gun-shy" about new multifamily developments.
"They're concerned it will eventually lose its value; it will become an eyesore or a challenge to our police and fire," he said. "The key is to do it well, do it thoughtfully."
That's why Nickel Plate Station is downtown, Fadness said; it's an appropriate setting for a project with hundreds of units. Carmel-based CRG Residential broke ground earlier this year on the project, which is on the north side of 116th Street.
That doesn't mean Fishers will allow only multifamily projects downtown.
Fadness said he's going to unveil a plan in two or three months that outlines how the city might build dense, single-family housing downtown.
"It's about a diversity of housing stock in the downtown area," he said. "It adds another layer of dynamics. It's not that we're saying one or the other; at this point, I'm saying, 'I think we can do both.'"
Fadness said he wants to position the city to attract the "bookends of life"—young professionals and empty-nesters—by having multifamily options. From there, those residents might find they like the city enough to put down roots.
Jensen shares that philosophy.
"Noblesville and our surrounding neighbors in Hamilton County are no longer bedroom communities. … They've become one-stop shops for residential and business uses. And the overall diversification of your community, in terms of housing, is an important factor in that."•
Please enable JavaScript to view this content.