At the 100 largest not-for-profits in the Indianapolis area, men dominate most top leadership positions: Only a quarter of the organizations have female CEOs, presidents or executive directors.
That's worse than the landscape of the nation's largest not-for-profits, where 29% are run by women, according to research by The Chronicle of Philanthropy magazine.
And that's despite the fact that 73% of all not-for-profit employees are female, according to Philadelphia software developer DonorPerfect.
But the gender gap at local not-for-profits is actually better than the gap at for-profit companies around Indianapolis. According to IBJ research, only four of the 50 largest for-profit companies in the city have women in their top position.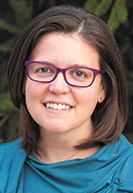 "This lack of women in leadership, it is not unique to the nonprofit sector," said Sarah Nathan, associate director of public programs at the Indiana University Fund Raising School.
In Indianapolis, some of the large not-for-profits run by men include giant health care systems Indiana University Health and Community Health Network; higher education institutions like the University of Indianapolis and Butler University; and social service organizations like Goodwill of Central and Southern Indiana, Gleaners Food Bank of Indiana and the YMCA of Greater Indianapolis.
All those organizations had operating revenue of at least $60 million in 2018, according to IBJ research.
Female leaders are more likely to be at the helm of smaller organizations, like the Indiana Youth Institute, Second Helpings Inc. and Girl Scouts of Central Indiana. And that trend holds true nationally as well. According to a survey of mostly small and medium-size not-for-profits by Washington, D.C.-based BoardSource, 72% are led by women.
The odds of a female serving as CEO are also higher at organized-giving institutions like community or corporate foundations. According to the Indiana Philanthropy Alliance, 46% of Indiana's philanthropy organizations have a female CEO.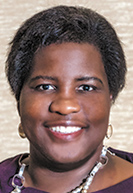 "I'm pleased to see that philanthropy is leading the way," said Claudia Cummings, president and CEO of the Indiana Philanthropy Alliance. "I just think that each year as a nation, we inch closer toward parity."
Nathan said there are a few reasons for the gender gap at not-for-profits: an implicit bias, boards that are still heavily controlled by men and a trend of men generally having more lower-level leadership experience.
For example, she said, a board might have narrowed the field for the next CEO to three candidates and decide to hire the person with the most executive experience—which seems like a logical decision to the board—but the odds are that person is a man.
But Nathan said the not-for-profit sector could be the industry to make substantial progress in closing the gender gap, because organization leadership should reflect the population served.
"It takes a long time to turn those deeply held beliefs and ways of doing things," she said. "In some ways, I'm not surprised that we haven't made more progress, but I'm also an eternal optimist."
IBJ spoke to four women who serve as CEOs of local not-for-profits to learn why they think disparities exist, what their experiences as leaders have been and what they think could be done to narrow the gender gap. Here's what they had to say:

Cathy Ferree, Indiana State Museum CEO and president
Ferree wants to see more women in CEO roles at not-for-profits—but only if that's something women want.
She said one reason more women aren't in top positions is because they are trying to find a work-life balance and often choose family over a higher leadership role.
"I would like to see women do whatever they're interested in doing," Ferree said. "Just because I choose to be a CEO doesn't mean that every woman is going to choose to be a CEO and that doesn't matter."
She also said women tend to be more selective in the jobs they choose to pursue—a man will interview for a job and then decide if he wants it, while a woman decides she wants a job and then goes after it.
"We tend to self-select before we have even given ourselves an opportunity," Ferree said.
Another problem she's noticed is that women working at not-for-profits need to make professional development a bigger priority.
"We'll skip a development or a training if it means we need to get our work done," Ferree said. "I think by nature we sort of overlook ourselves."
Maggie Lewis, Boys & Girls Clubs of Indianapolis CEO and executive director
Lewis said she sees the problems of the gender gap firsthand but doesn't think it exists because women aren't interested in leadership roles.
And moving more women into CEO positions at not-for-profits will require starting from the ground up, she said. That means mentoring women in other lower-level roles and helping guide them through their careers.
"I look at this as an opportunity for us to improve diversity in the not-for-profit space," she said. "I definitely think this can change."
Lewis said she regularly meets with other female leaders in the city to brainstorm ways to encourage more women to pursue higher positions. "We have to support each other," she said.
Ann Murtlow, United Way of Central Indiana CEO and president
The gender gap in not-for-profit female leadership disappears when social service agencies are extracted out.
Murtlow said 54% of the United Way's 84 partner agencies are led by women. But she said that could be because the social service field is largely staffed by women. At the United Way, for example, women make up 75% of the staff.
She said one reason the overall gender gap hasn't narrowed yet might be because CEOs often stay in those roles for a long time, which means turnover—and opportunities for women to take over the top spot—is rare.
That's starting to change, though, as longtime CEOs either have retired or are planning to do so.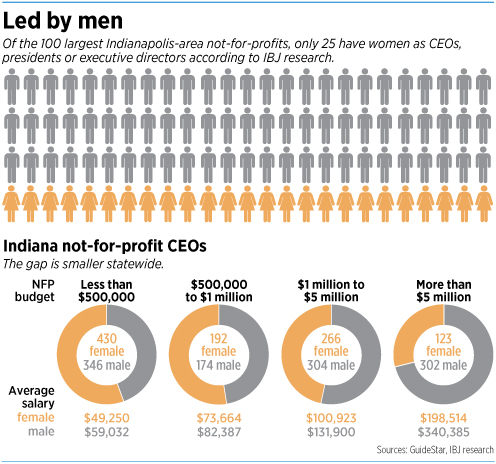 "I think there's probably greater opportunity than there ever has been because of the turnover," Murtlow said. "And women need to lean in."
She said women need to be upfront and vocal about what they want. She advised that women express to their organization's board their desire to move up. She also suggested getting to know the community the organization serves and building relationships with other leaders.
"You need to be ready," Murtlow said. "And just because you haven't done it before doesn't mean you can't do it."
Sharon Pierce, The Villages CEO and president
Pierce said she doesn't believe the not-for-profit sector lacks strong female leaders, especially in the social services field, so she was surprised to hear that only a quarter of the area's organizations have women in the top position.
"I think of our community as a community with phenomenal female leaders," Pierce said.
When she started in the not-for-profit arena about 30 years ago, however, "it was a little bit more difficult."
"In recent years, I feel like the social service sector and the wonderful boards [of] our organizations have really come to be very respectful of a leader—male or female," Pierce said.
She said she secured the CEO position at The Villages in 1992 because she is optimistic, likes to take charge and is determined to make a difference. She also considers herself a lifelong learner—another trait she said is important for all women leaders.
She also predicted a high turnover of CEOs at not-for-profits in the coming three to five years, which will open more opportunities to aspiring women.
"I'm always looking for the right individual for a leadership role," Pierce said.•
Please enable JavaScript to view this content.