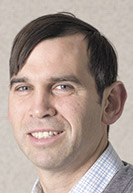 Peter Dinwiddie, senior vice president of basketball operations with the Indiana Pacers, has been lured away by the Philadelphia 76ers after 14 years with the Pacers, according to several sports publications, including The Athletic and Sports Illustrated.
As executive vice president of basketball operations, Dinwiddie will be the No. 2 executive with the 76ers behind General Manager Elton Brand, The Athletic reported.
In Indiana, he works behind President of Basketball Operations Kevin Pritchard and General Manager Chad Buchanan.
The Pacers and 76ers have yet to officially announce Dinwiddie's move.
Dinwiddie, an Indianapolis native, has been a key member in the Pacers front office for more than decade, moving quickly up the ladder from account executive in the ticket office to group sales manager to director of basketball administration to vice president of basketball operations within six years. He was promoted to his current position in 2017.
A graduate of Cathedral High School, Dinwiddie got his bachelor's degree in public policy from Indiana University and a law degree from the New England School of Law. He was working as a contract attorney for Finish Line Inc. before joining the Pacers. Despite his law degree, he took a job in the ticket office to get his foot in the door with a pro sports organization.
Dinwiddie has a reputation in the NBA as a salary cap guru, an exec who can crunch numbers under the league's complicated collective bargaining agreement while still landing players that keep the team competitive.
Sources say Dinwiddie has interviewed for general manager positions with at least two other NBA teams in recent years.
Dinwiddie was named to IBJ's Forty Under 40 in 2017 at the age of 39.
Please enable JavaScript to view this content.