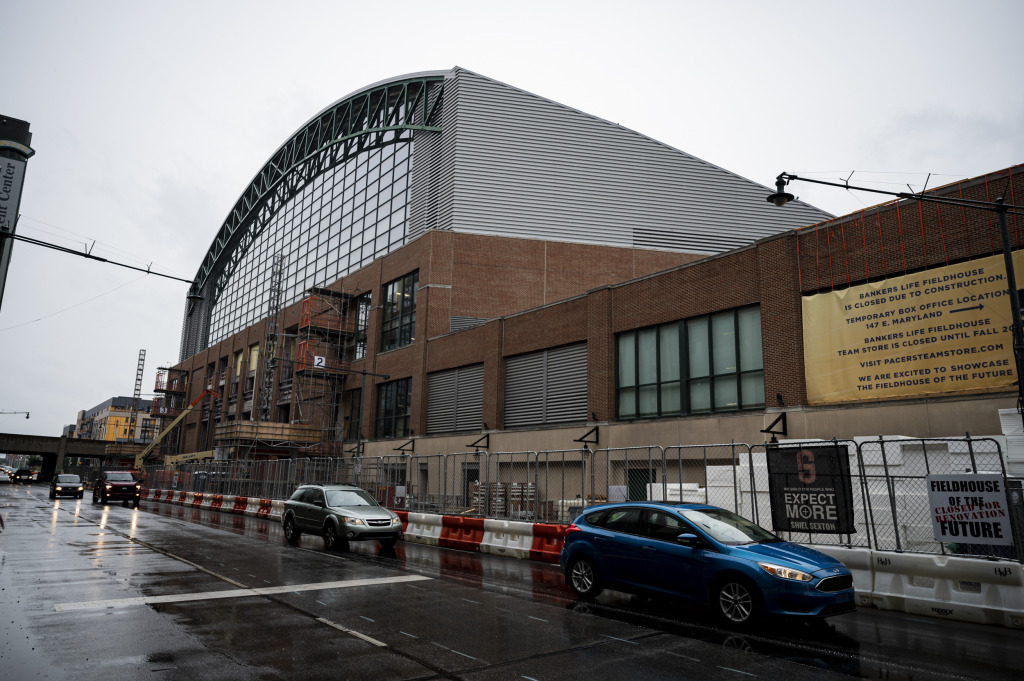 Indiana Pacers season-ticket holders will be able to stream nearly all of the team's game this season at no charge, as part of a deal between the franchise and television partner Sinclair Broadcast Group.
The deal, financial terms of which were not disclosed, will see Pacers Sports & Entertainment provide individuals who purchase a multi-game ticket package with a six-month subscription to Bally Sports+, a new streaming service aimed at those who no longer have access to game broadcasts through traditional cable service.
Most streaming television providers such as Sling, Hulu Live and YouTube TV don't have access to Bally Sports. DirecTV Stream does offer the channel.
As part of the promotional effort, the Pacers on Wednesday launched a six-game ticket package that includes access to Bally Sports+. Those with 10-game, half-season and full-season packages also will receive the subscription, as the Pacers purchased memberships from Sinclair to provide to all their season-ticket holders.
"The big challenge that we've had over the past couple of years, certainly with all of this cord-cutting and people consuming media in different ways, was how we deliver Pacers products to people who maybe are not on traditional cable anymore," said Todd Taylor, president and chief commercial officer of PSE. "During our conversation with Bally Sports, it was important for us to make sure that we could solve that problem."
Ticketholders who are eligible for the service will be provided with an access code by the Pacers, which they can redeem after creating a Bally Sports+ account. All account holders will be required to input their credit card information, but won't be charged at the monthly rate (about $20) until after the six-month period is over, he said.
The move comes about one month after PSE and Sinclair announced a multi-year extension to the pair's longstanding media rights agreement, now in its 27th year. As part of that agreement, all available games—those not picked up by national networks like ESPN or NBA TV—will be broadcast on Bally Sports Indiana, including most regular-season games, two preseason games and available first-round postseason games, as well as up to 10 Indiana Fever games every year.
Taylor said the dual marketing strategy benefits both the Pacers and Bally Sports.
"We will jointly promote this package, because it makes sense for both of us—they want viewers for Bally Sports+ and we obviously want Pacers fans to be able to watch Pacers games. So there'll be some joint promotional opportunities, but there's really nothing outside of the deal that would really change, other than technology," said Taylor, who noted that the previous deal was done when the network was known as Fox Sports and before the prevalence of streaming.
"We're all navigating this new environment and all the new options to deliver content to our fans. That's really the crux of the deal."
Taylor said while specifics have yet to be finalized, he is optimistic the complimentary access for season-ticket holders won't be a one-time thing, but rather something that becomes a regular perk.
"At the end of the day, Bally Sports+ is 12 months of programming, and they'll have baseball, hockey and other sports," said Taylor. "But my one concern is making sure that the most Pacers fans possible have access to our games. Obviously, we prefer them to be engaged at Gainbridge Fieldhouse, but the second best is certainly to be able to watch them on streaming or TV."
Last week, the Cleveland Cavaliers announced a similar initiative to provide Bally Sports+ to its its season-ticket holders. Other teams in the league could reach similar deals with Sinclair as the season nears.
Please enable JavaScript to view this content.