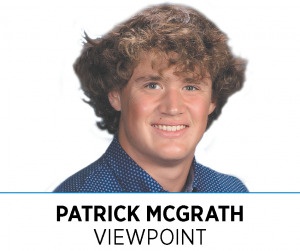 Dear House Bill 1134,
I am a student at Hamilton Southeastern High School, a school that will be affected if you pass into law. I must admit this greatly concerns me. It is my belief that my quality of education will be negatively impacted by the constraints you will impose on my teachers and therefore my learning.
Your provisions requiring parental curriculum review and banning topics that might make a student feel uncomfortable or impose psychological distress are a threat to our future. We cannot simply avoid hard conversations to feel better. We cannot ignore the mistakes of the past in the hope of creating a more pleasant experience for those who might feel guilty.
By ignoring critical issues such as slavery or Native American removal or by remaining unbiased on issues surrounding the "isms," we effectively create a future filled with individuals uninformed about the horrors of prejudice. We, as citizens of the United States and people of the world, cannot afford to re-create historical atrocities because of ignorance. However, the ideas proposed in this bill will create not only a world ignorant of the failures of our ancestors but a world that accepts racism on account of discomfort.
Furthermore, our teachers who have had to adapt to teaching in a pandemic will now be left defenseless to parental attacks. I believe fear of these attacks will force our teachers into a shell, that our teachers will teach a watered-down curriculum in order to maintain their jobs. I do not attend school for a watered-down education.
School should be a palace of thoughtfulness and problem solving. School should be a kingdom of innovation and a castle of inclusivity—not just inclusive for people but of topics. If we want to revolutionize education, then let us strive for these standards. Look not for the topics that we need to remove but for those we are not teaching. What stories go unheard and what voices go silenced? If we only learn what is easy, we cannot tackle the hard issues that plague our modern world.
As a student, I am appalled by you, HB 1134. I view this proposal as dangerous not only to my education but also to my future. Our future leaders are being educated as deliberation over this bill is being heard, and I pose this question to you, HB 1134: Would you follow the leader who received this watered-down education?•
__________
McGrath is a junior at Hamilton Southeastern High School.
Please enable JavaScript to view this content.