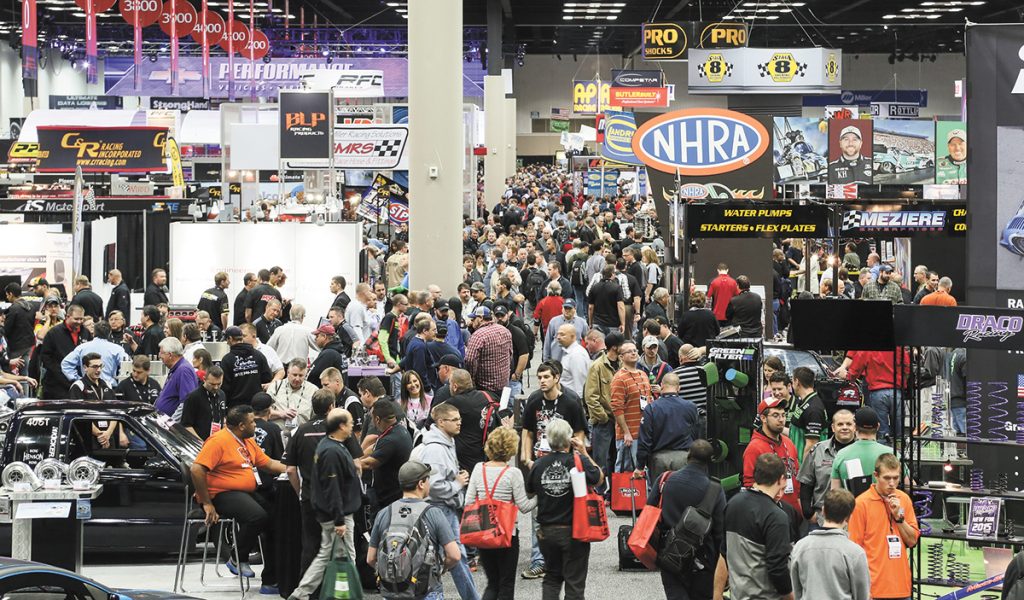 The Performance Racing Industry—the world's largest gathering of motorsports professionals—is moving ahead with plans to hold its annual trade show in Indianapolis this December with hopes that COVID-19 pandemic will ease in time for the event.
In a letter to industry members, PRI President Jamie Meyer said late Monday the Dec. 10-12 event at the Indiana Convention Center will remain on the schedule as long as the event receives approval from the Marion County Public Health Department.
"We are working closely with the Visit Indy team, the Indiana Convention Center staff and other Indianapolis officials, including the Office of the Mayor of Indianapolis, to ensure that we can offer you a safe and productive trade show," Meyer said in his letter.
More than 950 exhibitors have already registered for the event, which in typical year brings upwards of 67,000 people to the convention center and generates an economic impact of $65 million. Last year's event had 1,100 exhibitors and 3,300 booths.
A spokesperson for the county health department said there was no plan in place for the PRI event at this point.
"The health department has not received any plan to review as of today regarding the Performance Racing Industry trade show," said Curt Brantingham, spokesperson for the department, on Tuesday. "We will communicate with the organization and the Indiana Convention Center if an event plan is submitted for MCPHD's review. Reviews and approvals of events are subject to change based on guidance and recommendations from MCPHD and any public health orders addressing COVID-19 in the community."
Meyer said the plan will take into consideration necessary safety precautions to limit risk to attendees.
PRI is based in Laguna Beach, California, but has hosted its trade show in Indianapolis every year since 2013. Indianapolis also hosted the event from 1997 to 2003.
The show is typically one of the city's largest convention events in terms of economic impact.
Please enable JavaScript to view this content.