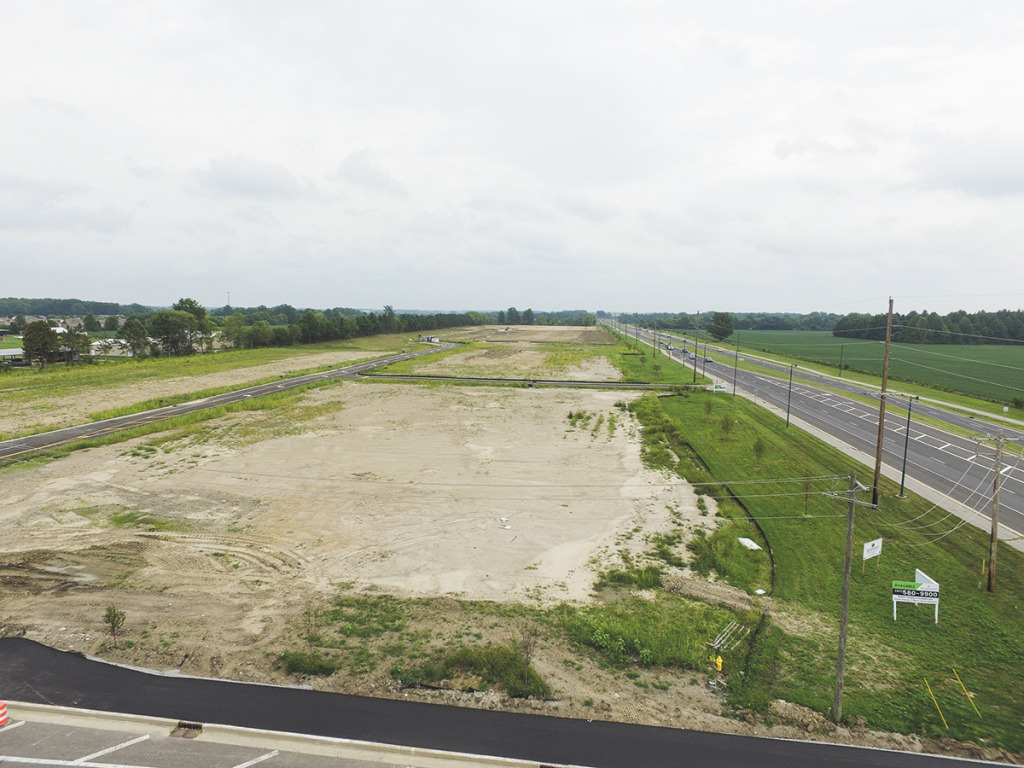 Republican Victoria Spartz caught the attention of political observers this year when she contributed more than $1 million to her own congressional campaign.
The big question: Where did that money come from?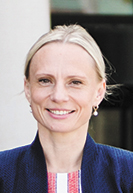 Before this year, Spartz had donated to other candidates and to her own state Senate campaign, but never in such large amounts.
And although she has worked as an accountant in the past, she only claimed earned income of $71,000 from her work as a legislator last year, according to a financial disclosure form she filed as a candidate for the U.S. House.
Instead, it appears clear from that disclosure form and other public records that Spartz and her husband, Jason Spartz, have largely made their money buying, selling, leasing and farming land.
In fact, Spartz told IBJ she was able to fund her congressional campaign with money the couple made selling property in the past few years. Initially, they intended to use the money to buy or build a house. But that hasn't happened, so she said she opted instead to invest in her campaign.
State and local property records show that Victoria and Jason Spartz have, indeed, seen some successful real estate investments—most recently selling a property for $5.1 million in Noblesville for a commercial development. They bought the land for less than $1 million.
Records also show that Spartz and her husband have used an uncommon investment vehicle to buy and sell land and received financial help from his parents along the way.
And not every investment has paid off—the family lost some land to foreclosure in 2010.
For the past 15 years or so, Spartz and her husband have quietly built a real estate portfolio that today includes at least 134 acres of farmland, residential parcels and vacant commercial property in Hamilton County.
"Jason and Victoria do not speculate or flip real estate, but actually invest real money in real estate," said Catherine Seat, Spartz's campaign manager. "It usually takes a while to get returns in these investments."
Seat told IBJ that the couple has "worked hard, saved money, and been successful in business. We need more of those skills in Congress."
Seat responded to IBJ's questions by email just as the paper was going to the printer. In a previous interview, Victoria Spartz talked in broad strokes about how the land deals helped fund her campaign, first in an effort to win the GOP nomination in a crowded primary and now in her battle against Democrat Christina Hale.
The candidates are vying to replace retiring Rep. Susan Brooks to represent Indiana's 5th Congressional District, which includes parts of northern Marion County and all of Hamilton County, in addition to parts or all of Boone, Blackford, Grant, Howard, Madison and Tipton counties.
A big payoff
Back in 2004, when Spartz Farms purchased a 34.5-acre property on Promise Road in Noblesville, the major east-to-west thoroughfare of 146th Street did not exist.
Spartz Farms was initially registered to Jason Spartz's brother, Daniel Spartz, but has been registered to Jason Spartz since 2006. The farm bought the land—which at the time and until recently was home to an auto junkyard—for about $920,000 from William Shank.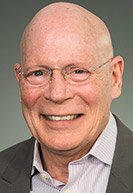 It would be several more years before 146th Street would be constructed, connecting Interstate 69 to State Road 37. But real estate experts say, even as early as the 1990s, it was obvious the area would be developed someday.
"It always had the potential," said Tim Monger, who formerly served as president and CEO of Hamilton County Economic Development Corp. and is now senior vice president of incentives and location services for Indianapolis-based Resource Commercial Real Estate. "I think most people could see that."
Spartz did not respond to questions about what prompted Spartz Farms to purchase the property, but the company had help financing the deal—Jason Spartz's parents, Charles and Gerlinde, loaned Spartz Farms $1.5 million.
The investment provided a significant windfall for Spartz Farms last year, when Campus Center LLC bought the property for $5.1 million. Now, Jackson Development, which is affiliated with Campus Center, is pursuing a $31 million business park project that will fill the site with office and retail.
Hamilton County records show the loan from Charles and Gerlinde Spartz has been paid in full.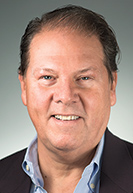 Ross Reller, senior vice president and director of the land brokerage department for Resource Commercial Real Estate, said the value of any property is tied to its best and highest economic use. He said the proposed business park would be considered the best and highest use, so the $5.1 million price tag was "an appropriate value."
But he's not surprised that the land didn't sell until 2019, even though city officials in Noblesville for years wanted to see it redeveloped and it had been for sale before.
"It's kind of what you would call an in-betweener site," Reller said. "Some things had to happen to the east and the west before this would really attract attention."
Monger said other land along the 146th Street corridor has been priced slightly lower than what this property sold for, when you consider the price per acre, but the price "is not completely unusual."
"You'll see some prices along those lines."
Rare investment vehicle
One of the first big investment payoffs for Spartz occurred in 2016, when a Roth IRA in her husband's name sold a 40-acre parcel in Westfield to Atlanta-based Pulte Homes for $2.28 million.
The IRA bought the property in 2010 for $205,000 from ONB Realty IV LLC.
The property is now part of a subdivision called Andover Crossings.
The proceeds from that sale would have remained within the IRA, meaning Victoria Spartz couldn't use that money for personal expenses, including financing her campaign.
Jason Spartz has used the Roth IRA to purchase other property as well, which is a somewhat unusual retirement savings strategy. Property can only be purchased using a self-directed IRA (as opposed to an IRA that is controlled by an investment broker that uses the money to buy stocks, bonds and mutual funds).
One financial adviser told IBJ that IRAs are rarely used to buy property (in fact, less than 5% of total assets in IRAs nationwide are in self-directed accounts). One reason is that individuals often invest in property to take advantage of a tax deduction. Investments within Roth IRAs grow tax-free, so no deduction would be available.
Other drawbacks:
◗ Borrowing money to purchase property through a self-directed IRA is more complicated than buying it outside the account—and could make the IRA subject to an unrelated business tax.
◗ Owning land through an IRA comes with a slew of restrictions. For example, the account holder isn't allowed to use the property for any personal reason, so the owner couldn't live there or operate a business there.
◗ All expenses for the property—such as insurance, taxes or maintenance—must be paid with funds from the IRA.
Jason Spartz's Roth IRA today owns several properties in Hamilton County, including five parcels totaling about 48 acres near S.R. 37, Greenfield Avenue and Cumberland Road in Noblesville.
The account purchased the vacant land, which is already surrounded by some commercial development, in 2016 for $1.5 million from SA Group Properties Inc.
It's uncertain whether the investment will be profitable, though. Reller said he doubts that specific area will see any major economic development.
"It feels like it's too late," Reller said. "People are going to go north and be up at [S.R.] 32 or they're going to go south and go to 146th Street."
Spartz has posted several campaign signs on the property. It's possible that could be considered a violation of the rules for IRA real estate investments, according to one financial expert, because the account would not have political leanings and the owner of the Roth IRA cannot use the land for personal reasons.
Blurred lines
There are other examples in which the Spartzes' personal interests butt up against those of the IRA property.
In 2017, Spartz and her husband bought two adjacent properties totaling about 65 acres along 266th Street in Sheridan at a sheriff's sale for a total of $678,400.
One property is owned by EcoAgro, a company registered to Victoria Spartz; the other is owned by Jason Spartz's Roth IRA.
EcoAgro obtained a $515,000 mortgage to finance the deal for the nearly 12-acre property in its name, even though the sales price was $165,000, according to state and local property records. The 53-acre parcel that Jason Spartz's Roth IRA purchased cost $513,400, but no mortgage is on record for that deal.
According to minutes from a 2018 public meeting, Spartz said the couple bought the land with the intention of building a house on it, but those plans never materialized. The meeting did not specify which parcel she was referring to, but IRA rules would prohibit Jason Spartz from putting a home he lived in on the IRA-owned lot.
Also in those meeting minutes, Spartz talked about allowing Mecum Auctions to store vehicles on the property. It's unclear whether those vehicles were kept on the property owned by EcoAgro or on the IRA-owned land.
The financial expert IBJ spoke with—who did not wish to be named in this article—said owning adjacent parcels like that, with one owned by the IRA, could be complicated.
For example, if someone was hired to mow the lawn of both parcels, the Roth IRA would have to pay for the work done on its property and EcoAgro would have to pay for the work done on the other property.
"It creates more of an administrative hassle and headache," the financial expert said.
In her statement, Campaign Manager Seat said Victoria and Jason Spartz "work with legal and tax compliance experts to ensure all real estate deals and land investments are in full compliance with the law."
Not all wins
Not every property has been a boon for Spartz and her family.
The family once owned more than 34 acres of land near the southeast corner of S.R. 37 and S.R. 38 through an entity called Hometown Development. It was registered to Daniel Spartz when it was established in 2006, but by 2008, it was registered to Jason Spartz.
The plan was to attract a Super Target to the site, and the family removed a wetland on the property to prepare it for development. But The Indianapolis Star reported that the family did not secure the proper permits from the Indiana Department of Environmental Management and progress on the project stopped once the state agency intervened.
Environmentalists criticized Spartz earlier this year for filing a bill that addressed how IDEM could regulate wetlands and drains. Some saw it as a way to retaliate against IDEM for her family, but Spartz denied the accusation.
By 2010, with the economy struggling, Hometown Development lost the property to foreclosure.
"This project was a casualty of the major real estate crash in 2008, where Target had to cancel all projects," Seat said. "Therefore it went back to the bank with deed in lieu of foreclosure. That is a risk every investor always faces."
Terry Lee Hyundai and other commercial development is now located there.
Several other properties in Hamilton County are either still owned by Spartz or her husband or were at one point.
In 2005, she and her husband purchased a 3.4-acre property at 12568 E. 206th St. from his parents, Charles and Gerlinde Spartz, for $163,750. They sold the property the following year for $189,000.
In 2015, Victoria and Jason Spartz spent $115,000 on a three-acre property on Moontown Road, near the 40-acre parcel the couple owned at the time through Jason's IRA and later sold to Pulte Homes. A single-family home sits on the property, which they still own today, and several campaign signs are prominently displayed in the yard.
In 2019, EcoAgro purchased 19 acres of farmland along S.R. 38 in Sheridan for $175,000, and the land continues to be used for agricultural purposes.
The address Spartz lists as her home next to the manufactured home community of Westbrook Village in Noblesville is registered to Westbrook Village and not in her or her husband's name.
A different property in Westbrook Village that is near her family home is owned by Victoria Spartz and her sister, Inna Kulheyko.
Spartz and her husband have ownership interest in Westbrook Village, but it's unclear how much.•
CORRECTION: The size of a parcel that Jason Spartz's Roth IRA sold for $2.8 million has been corrected to 40 acres.
Please enable JavaScript to view this content.