Two new supplier-diversity programs are launching in Indianapolis as local companies and other organizations try to make good on their equity promises from last year.
Groups around the city changed up recruitment and hiring practices, bulked up retention efforts and more after George Floyd's murder by Minneapolis police and subsequent protests brought racism and other inequities into greater focus.
A new procurement roundtable from the Indy Chamber and the Mid-States Minority Supplier Development Council aims to help local companies that are seeking to bolster supplier-diversity efforts.
Another Mid-States program, launching late this month, seeks to scale up 150 businesses owned by women, ethnic and racial minorities, disabled veterans and LGBT entrepreneurs.
Advocates behind the initiatives want to help traditionally majority-white companies do more to support diverse-owned counterparts and, in turn, boost small businesses' capacity to take on larger contracts for big players.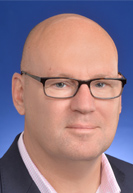 "One of the major goals of procurement is to do smart contracts for your company, making sure you're getting good services from the vendors," said Gordon Brooks, Eli Lilly and Co.'s chief procurement officer. Lilly is corporate lead for the roundtable.
But, Brooks told IBJ, "Another way to look at procurement is really, how do you get more for your money? How do you make sure that every dollar you're spending isn't only bringing the services you need, but how is it creating value elsewhere in society?"
The roundtable, which has garnered about 80 organizational participants since its launch in late August, is one of five priorities set by the Indy Chamber's Business Equity for Indy Committee, which will turn 1 in October. The overarching goal: Take aim at the gaps in resources and quality of life that plague Indianapolis.
"We can address directly the wealth gap because, [when] businesses grow rapidly, they create wealth, they create jobs, they create higher-paying jobs and train workers," said John Thompson, chairman and CEO of Indy-based Thompson Distribution Co. at the roundtable kickoff. Thompson is also co-chair for the task force that produced the initiative.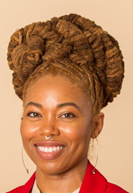 "If you're growing Black businesses, that's certainly a way of reaching more Black [people] in neighborhoods where jobs can be scarce," Thompson said.
Roundtable participants will meet quarterly to share best practices, give progress updates and network. They'll be encouraged to set short- and long-term goals, track and report their spending and use, offer supplier-diversity training for middle management and above, and develop other ways to meet their targets, according to the Indy Chamber's Stacia Murphy, who led coordination of the initiative.
Female, non-white, LGBT or service-disabled veteran business owners can take advantage of Mid-States' 12-month Accelerate 100 program, which aims to boost capacity. About 150 business owners and 30 young entrepreneurs will conduct market research and learn about accessing capital, contracting, certification, succession planning and more, said Mid-States President and CEO Carolyn Mosby.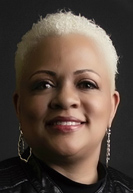 "When you think about a small business wanting to do business with corporate America, they have to have the capabilities and the capacity to take on multimillion-dollar contracts," Mosby said. "They've got to be ready."
Meanwhile, the Indy Chamber and Mid-States plan to put together a how-to handbook for businesses seeking to be certified as diverse-owned and to develop a directory of Black-owned businesses. A year from now, participants in both programs will have the chance to go to an inaugural retreat.
"The goal of that is to invite those diverse suppliers or Black-owned businesses who have been growing and scaling, invite the corporations, and really have them leave with contracts," Murphy told IBJ.
Growing diverse businesses
Getting in the door can be a challenge.
Hank Nishida started his industrial and commercial cleaning company in 1985 by buying a van.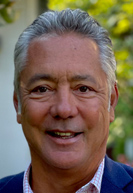 "It was crazy the way we got things started," Nishida said. "We were cleaning homes, cutting yards, anything we could do."
From there, he started getting small contracts, gradually scaling up until a big break with a property management company gave Nishida Services the platform and references needed to bid on bigger deals. By the time Nishida got the company state-certified as a minority-owned business, it had grown to be a prime contractor. Now, Nishida Services has the state's quantity purchase agreement for cleaning services.
Along the way, Nishida said, he took part in a string of matchmaking programs offered by Mid-States and its nationwide parent, the National Minority Supplier Development Council.
"As a small business, when you want to get in with big bid opportunities, a lot of times they will look at a lot of national companies that can service them," Nishida said. "But being a certified minority, it kind of brought us to the table."
He emphasized the importance of performing well and building a good reputation, but added, "The beauty of [matchmaking programs] specifically is that you're coming to the table with buying groups, with buyers of different corporations, which you may never have had the opportunity to show your face to otherwise."
That foot in the door can lead to big things down the road.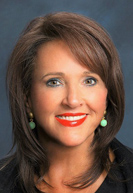 The late Indy entrepreneur Bill Mays, who founded Mays Chemical, "got one job with Lilly" that helped his company grow, said Billie Dragoo-García, founder and CEO of health care staffing company RepuCare.
"The reason that you want to work under these primes is to get big like they are," she said. "They're supposed to be your mentor; they're supposed to be your tutor. And that way you get work from them, you get bigger from them, and your company creates more jobs."
She launched RepuCare out of her home as a single mother in 1995. The business has grown into a 225-person organization servicing companies like Anthem and United Healthcare, Dragoo-García said. It also has state-issued contracts related to Medicaid, Medicare, general health care, and health information technology, spurred by the company's state certification as a woman-owned business in the early 2000s.
Now, Dragoo-García pays it forward by mentoring women and looking first to other diverse-owned businesses for her company's procurement needs.

Building knowledge
Government has long had minority supplier programs.
Indiana recognizes more than 1,750 unique certified minority-, veteran- and women-owned businesses, according to a state spreadsheet. Indianapolis recognizes more than 760 businesses owned by the same groups and by disabled people, according to Office of Minority and Women Business Development records, with another 50 applications were pending in August.
Both levels of government run their own supplier-diversity programs and are responsible for enforcing the requirements they've set for government contracts.
But more companies are setting diverse-owned spending goals for even non-government work.
Some have been at it for years, and have large procurement diversity programs. Cummins, for example, is the only Indiana-based member of the Billion Dollar Roundtable, which recognizes corporations that spend more than $1 billion with minority- and woman-owned suppliers.
Others are newer to the practice, whether it's been a few years or a few months.
"There's more buy-in now because of the state of our country and the focus on race relations—you know, over the last year, we saw a lot of companies making commitments to Black Lives Matter issues that we had last summer," said Mid-States' Mosby.
But, she added, commitments were often based around internal practices like hiring rather than procurement, and some organizations haven't followed through, anyway.
That's where the Mid-States and Indy Chamber initiatives come in. The chamber's Murphy said roundtable participants will be asked to submit current supplier-diversity data, with a focus on Black-owned businesses, to benchmark against future progress.
"The two main goals are: [Know] how many dollars you're spending with Black-owned businesses, and the number of Black-owned businesses, or diverse businesses, you're spending with," Murphy said.
'Everybody's eyes opened'
Some of those businesses have weighed in on the Business Equity for Indy Committee's work. Jarvis Jointer joined the group less than two years after founding his civil engineering firm JQOL (Quality of Life). He started the business in January 2019 in his basement with a pair of contractors.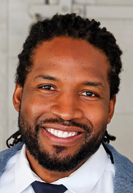 Entrepreneurship-support programs he encountered were often aimed at food or clothing businesses rather than engineering companies, and larger organizations were typically looking to fill procurement-diversity goals for construction rather than at earlier design phases, Jointer said.
For JQOL's first two years, "all these huge companies that hold the major contracts, my contracting wasn't coming from them," he said. "My contracts and work were coming from the community—other architectural firms, other engineering firms, that wanted to see me succeed … and would reach out to me."
Even getting certified as a Black-owned business has been a challenge requiring a consultant. Still, JQOL grew as the projects kept coming in, reaching 18 Indiana-based employees and a handful of Kentucky-area workers. But Jointer jumped at the invitation to join the Business Equity for Indy Committee and offer his perspective as the group shaped new initiatives, though he was not involved in the roundtable.
"When I joined the BEI, I told them some of these things, and then everybody's eyes opened," Jointer said. "And from that, you know, it was made intentional, where we wanted to support, we wanted to help grow. And we were able to establish opportunities."
Roundtable leaders want to keep those opportunities open by pushing accountability. Part of the process is creating data that doesn't exist yet, since most software that companies use to track diverse supplier spending isn't capable of breaking down the numbers by groups like race or ethnicity.
Citizens Energy Group started its supplier-diversity program a decade ago and spent more than $100 million on certified diverse businesses in 2020; but it's among those working to take the data breakdown from a manual to automated process, according to President and CEO Jeff Harrison.
Down to the muffins
Harrison, who's also chair of the Business Equity for Indy Committee, said he was "amazed" at the enthusiasm and resource commitment from the Indy Chamber and the Central Indiana Corporate Partnership as host organizations and from other participants.
"I cannot convey enough appreciation for everyone's commitment to this effort," he said. "I know all of our supporters and our participants are very busy in both their professional and personal lives, and their involvement in Business Equity for Indy I think truly speaks to wanting to make Indianapolis a city where all members of our community, regardless of their race or background, have an equal opportunity to lead a rewarding and productive life."
Across Indiana, interest in supplier diversity is so great that more consultancies are specializing in the field.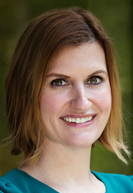 Until last month, Lesley Crane and Jill Carnell were commissioner and chief administrative officer, respectively, of the Indiana Department of Administration. The agency houses the state's diverse procurement programs.
Crane and Carnell left to launch consulting and coaching firm Thought Kitchen, through which they plan to help organizations improve established diverse procurement programs, launch new ones and assemble lists of vendors.
"Working with the Division of Supplier Diversity over the past 3-1/2 years, I just saw a lot of opportunity because … the private sector doesn't necessarily do as good a job," Crane said. "I won't say no one does—some companies do a good job, or at least have a division or a position that is responsible for supplier diversity—but others are less proactive about having a set goal, benchmarking their success and being held accountable in the public forum."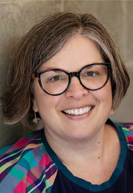 In state government, she and Carnell took cues from the businesses they served and integrated diversity-supplier practices into even everyday purchases.
"If we were buying muffins for a meeting, I was like, 'Guys, we've got to look at our list first.' And of course, they were way ahead of me and were already doing it, but it just really stuck in my mind that we have to follow through." Crane said. "If you're going to do this kind of work, it has to infuse absolutely everything you do."
"The more all of us spread the love and spread the wealth, the bigger the table gets," Carnell added.•
Please enable JavaScript to view this content.