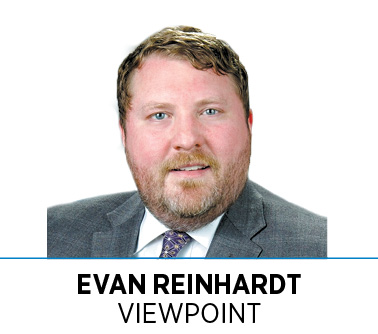 Here in Indiana, home health care services provide vital support to thousands of elderly Hoosiers, many of whom have multiple chronic conditions or are recovering from an acute-care hospital visit. These services also contribute to our state economy, employing more than 20,000 people and supporting an additional 32,000 jobs.
Despite the value of Medicare home health to our state, policy changes in Washington could threaten the delivery of care to nearly 62,000 beneficiaries across Indiana who depend on these services.
Fortunately, Sen. Todd Young is at the forefront of the fight to protect this important care sector through new federal legislation. The bill Young supports would refine new Medicare payment policies to ensure care services are not interrupted. If this policy is not corrected, it could jeopardize the delivery of consistent, quality care in the comfort of patients' own homes.
In the past year, the Centers for Medicare & Medicaid Services constructed a new policy that dramatically changes how providers are paid for delivering home health services. Under this new payment model—called Patient-Driven Groupings Model—payments are based on assumptions regarding what caregivers might do rather than actual evidence of what they really do when caring for patients. This simply does not make sense. Why base payments on assumptions instead of patient characteristics and actual treatment behaviors?
What these complicated policy details equate to is a 6.42% cut to Medicare home health before any behavioral changes actually occur. This reduction would lead to a $1 billion pay cut nationwide in 2020 alone. This is a significant cut that could have huge repercussions for our state's seniors as well as tens of thousands of dedicated home health care professionals who work tirelessly to provide compassionate, quality care across our state.
The senator's legislation, which has bipartisan support, is the right thing to do for America's home health seniors.
The Home Health Payment Innovation Act (Bill 6433 in the Senate and 2573 in the House) would require Medicare to take assumptions out of the payment equation and instead base payments in facts, the way it should be. It would also achieve full budget neutrality over the period of 2020 to 2029, meaning it wouldn't cost taxpayers more. This makes the most sense but also guarantees a seamless transition to the new payment system so patient care is not disturbed.
While the goals of reforming the Medicare system and reducing costs are admirable, the new payment structure won't achieve them. It injects too much uncertainty into a system that too many of our state's most vulnerable seniors rely upon for essential care.
On behalf of the Indiana home health care sector, I thank Young for his meaningful, dedicated work to achieve the reform Medicare needs. His commitment to Indiana's seniors as well as the thousands of home health care professionals around the Hoosier state are commendable and should serve as inspiration for the rest of the state's congressional delegation.
I hope our other lawmakers will join Young in supporting the Home Health Payment Innovation Act. Not only is this a smart policy in the short term, but also for the future for our state's burgeoning elderly population.•
__________
Reinhardt is executive director of the Indiana Association for Home and Hospice Care.
Please enable JavaScript to view this content.