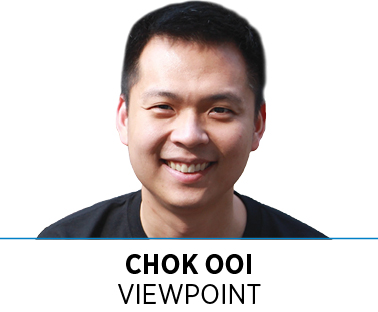 Much to our amazement at the end of 2019, the markets continued to close at all-time highs—despite trade tensions and geopolitical issues that have signaled to many that a recession is looming. At this point, it's not if another recession happens, it's when it will happen. And we should all be asking ourselves how it will directly affect us.
The good news is that, if we look back at the 2008 recession, tech jobs weren't hit as hard. In fact, of the thousands of financial services employees who lost their jobs, many ended up in technology jobs. So, when I see that Goldman Sachs is hiring only engineers, I truly believe this next recession will not be as bad.
But whether you're a recent college graduate looking for a job or you're working in an industry you think will be directly hit by a recession, you can protect your career by becoming a "highly skilled worker."
Remember, nearly 90% of employers struggle to fill open tech jobs, so, from BlackRock to AIG and from U.S. Steel to General Motors, highly skilled tech jobs like coding will continue to be in high demand, even in a recession.
How do we train-up to protect our careers as highly skilled workers?
Some responsibility rests on lawmakers to make education accessible and affordable. Last year, U.S. Education Secretary Betsy DeVos visited Indianapolis, where she emphasized the importance of skills-based education. To me, this indicates the government is looking beyond traditional four-year college degrees to keep Americans employed.
While the federal government has a role to play in making education accessible, much of this work falls on the private sector. College doesn't provide the skills employers are looking for, like vocational programs and alternatives that train specifically for tech jobs. The reason college alternatives are popular is because of their ability to quickly adapt to employer and student needs.
On the employer side, as industries from banking to media require more tech talent than ever, the demand for developers is increasing. Colleges aren't producing enough computer science majors, and the United States has been unable to attract international talent. Employers don't care where highly skilled workers live, how old they are, or their background—as long as they can solve problems, not just code. That's a huge change from five years ago, when employers gave preference to traditional college graduates.
Students—seeing a new pathway to a career—have embraced college alternatives for not only providing a job but also addressing needs a traditional college can't meet. One thing we learned in the last recession is that tech companies and "highly skilled" employees are recession-proof.
As companies prepare for an inevitable next recession, employees can actually avoid those mass layoffs and even improve their careers by learning skills like coding, design, data science and digital marketing. The current system is simply too expensive and unable to adapt to the needs of both the modern employer and student, making the need for skills-based alternatives more critical than ever.•
__________
Ooi is founder of Kenzie Academy.
Please enable JavaScript to view this content.