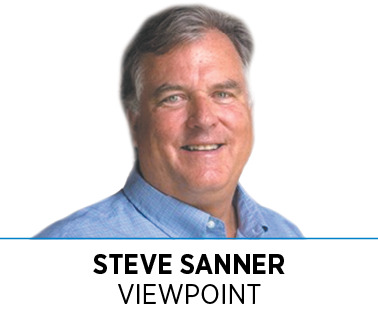 Art has historically served as a powerful form of self-expression and identity, which remains of the utmost importance during these times of division and uncertainty. When art is displayed publicly, it can unite and connect a community while also revitalizing its surroundings. Street art is no longer viewed as vandalism, but rather as a source of civic and cultural pride and an opportunity for outdoor engagement.
Throughout the pandemic, artists have found new ways to communicate and express themselves. Similarly, residents have become increasingly receptive to public art. Artists and muralists have a unique opportunity to unite the community and reach a new audience, as people continue to spend more time outdoors and in less crowded areas. Those who wouldn't typically experience art in a traditional setting like a museum are being exposed to the art that now occupies more and more public walls and spaces.
Public art creates a unique identity for specific neighborhoods and communities, as well as a sense of unity within the neighborhood while creating a sense of solidarity and cultural enrichment. Street art amid the global lockdown is vital as it creates a sense of carnival—a concept described by philosopher Mikhail Bakhtin, in which "social rules and hierarchies are discarded so that a playful but critical critique of society's structures can be made."
The origins of graffiti and mural art go back hundreds of years, but it has since proven to be a reliable constant in society, continually giving us a pulse on the times. Amid the pandemic and social injustices, local mural art has depicted a variety of political, societal and pop culture innuendos. Murals are displayed throughout Indianapolis in unconventional places, allowing for us to experience art from the safety of our vehicles or in the open air. According to Forbes, strategically placed art—on the side of a business, under a bridge or on the exterior walls of a community center—not only helps with the beautification of a neighborhood but can offer a return on investment for commerce.
Budgets from governments in relation to public art are likely to decrease during this time, so it is imperative that we continue to support and encourage local artists. We are continuing to sustain the momentum and popularity of mural and graffiti art through our company's long-standing mural project, which has supported over 20 local artists by commissioning them to display their art on a billboard-size store exterior.
The arts exist to bring people together and to help us think creatively about our potential as both individuals and as a holistic community. There are endless ways to raise awareness for public arts in the community—encouraging budgets that are supportive of arts education, getting involved with local art and artist organizations, and more.
It's crucial that we, as residents of Indianapolis and central Indiana, forge as much common ground as we can these days, and a full embrace of the arts will allow our community to bridge gaps, improve cultural understanding, stretch our minds, challenge us, beautify our neighborhoods and unify us.•
__________
Sanner is founder and owner of Jiffy Lube of Indiana.
Please enable JavaScript to view this content.