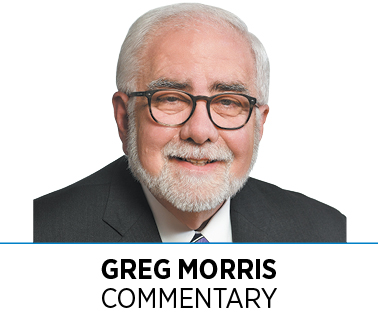 I've written about the Grand Universe project in Westfield previously, but here's a recap and update.
Greg McCauley is president and CEO of Grand Universe and executive director and CEO of the Link Observatory and Space Science Institute. Greg worked for NASA at the Manned Spacecraft Center (now Johnson Space Center) in Houston, in the Mission Planning and Analysis Division for the lunar missions of Apollo 15 and 16 and as a member of the lunar launch team for Apollo 17.
Now a Westfield resident, McCauley has a vision: Make Grand Universe a reality as a world-class observatory, planetarium and space center in central Indiana. Indianapolis is one of the largest metropolitan areas in the country that does not have a public observatory and space science center, so the need exists.
The plan is for Grand Universe to be one of the finest space science centers in the nation and to inspire countless young people to pursue careers in science and technology as our nation once again pursues human space exploration and returns astronauts to the moon and beyond.
And so the stars seem perfectly aligned for a collaboration between Purdue University, the "cradle of astronauts," and Grand Universe to ramp up STEM education in Indiana and catapult the trajectory of this grand project.
You know about Purdue in space, right? Purdue counts 25 astronauts among its alumni. The first person to land on the moon and the most recent were both Purdue grads—Neil Armstrong and Gene Cernan. Nearly a third of all U.S space flights have included a Purdue grad, and 10 missions have included multiple Purdue grads. More than 47 space shuttle flights have had Purdue alumni on board.
The Purdue/Grand Universe collaboration has infinite possibilities and iterations, but its initial goal is to contribute to the future of STEM education and engagement by developing innovative digital programs in science and technology that inspire and engage people of all ages.
Educational video podcasts will be produced and directed through a joint effort and will provide live, educational and highly entertaining podcast events on a regular basis throughout the year. These podcasts will connect a global audience with inspirational STEM role models, including renowned scientists and other experts who have pursued careers in space and technology.
Working in close association with Purdue and NASA, a wide variety of educators, scientists, engineers and astronauts will be available to join these live, web-based educational video podcasts. This powerful digital platform will place students in challenging, real-world situations where they are connected with and mentored by leading STEM professionals.
Other collaborative Purdue/Grand Universe programs will include educational on-location V-logs that will focus on a subject by taking viewers along as the host conducts interviews in a laboratory, workshop or assembly area, for example.
Another educational offering in the works is the Galileo virtual classroom platform, a cloud-based platform that allows K-12 educators to teach classes from the comfort and security of their homes, while allowing students to participate from their homes.
Many more programs and ideas are in the works thanks to McCauley; Steven Abel, Purdue associate provost for engagement; and Lynn Bryan, director of Purdue's CATALYST program and professor of science education; along with many other team members from each organization.
You can find updates on this exciting collaboration and find out how you can participate at granduniverse.org.•
__________
Morris is publisher of IBJ. His column appears every other week. To comment on this column, send email to gmorris@ibj.com.
Please enable JavaScript to view this content.