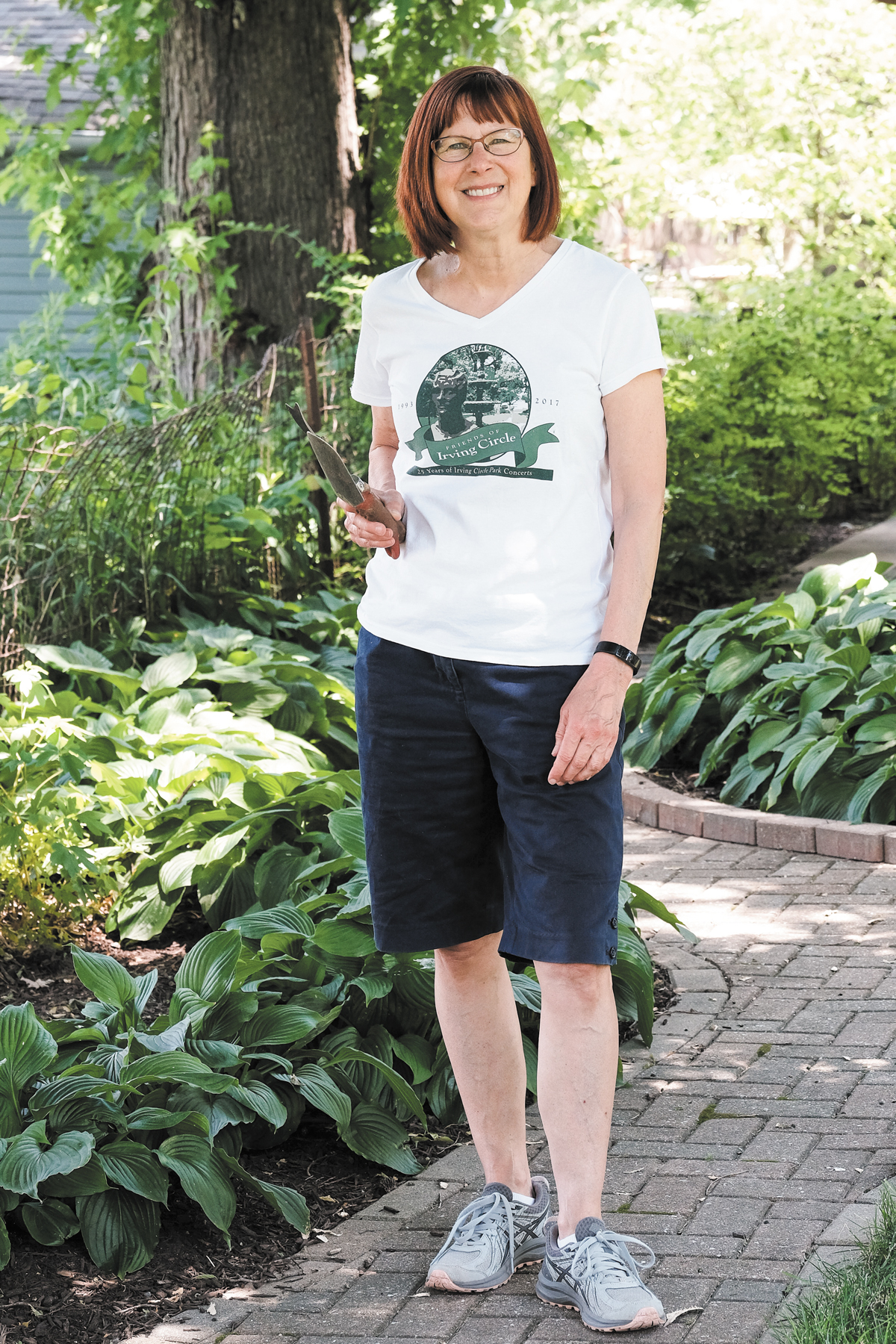 A market in the midst of a pandemic
Nancy Boettner is market master for the Irvington Garden Club, which means she manages the Irvington Farmers Market that takes place from noon to 3 p.m. one Sunday per month in Ellenberger Park.
The club launched the market about 20 years ago and it's grown into its most significant fundraiser. Boettner talked with IBJ about the market and the effect the pandemic has had on its operations this year.
Tell me about the Irvington Farmers Market.
We have had as high as 84 [vendors] last year. That was our highest. We have produce and baked goods. And then we have—not this year yet, because of the pandemic—but normally we have food vendors who sell on site. And then of course we have the arts.
What percentage of your booths are dedicated to the arts?
More than half.
Why does the garden club continue to be part of the farmer's market?
It is a main source of income to beautify the Irvington area.
Was there ever a question of whether you were going to do the market this year?
Yes, because we were not sure how we could manage with the restrictions set by the health department. The hardest thing, initially, was coming up with a layout that had a distinct entrance point and a distinct exit point, because normally we have two semicircles. So we had to change the layout completely. It's more of an S shape.
What are other changes that people would notice?
More space between the vendors. And traffic flow was supposed to be one way. And we encourage people to wear masks. We have hand-washing stations available at the porta-potty and two other places. We normally just have it at the porta-potty.
Did you have the same number of vendors who wanted to participate this year?
Only about 25 qualified due to the restrictions. Baked goods and prepared foods have to be made in a … commercial kitchen, and many people are home-based. So only about 25 qualified and four of those decided that they didn't want to participate, because of the risks.
So our list [for the first market] was 21, and three dropped out for various reasons. So we had 18 vendors.
How was the crowd?
It was good. Too good at the beginning, because there were long lines of people that were not social distancing. But it was a steady flow. I'd say it was down from a normal market, but not appreciably.
Do you expect more vendors will be able to come on board as the summer goes by?
I hope so. I'm waiting for the health department to release their next requirements, because I know that they'll be relaxed.
Did you find people have been excited to do a little socializing at a community event?
Yes. The community was hungry for an event and the vendors were hungry for customers. So it worked out for everybody.
Will this year be a success for the garden club financially?
We have cut back on spending, because we don't know what our revenue will be. Since we don't know what future [vendor] requirements are yet … we're trying to limit spending as much as possible.
You mentioned that the money is spent on beautification of the neighborhood. So what is the impact of less spending?
We're not buying plants to put in the various sites. [But] it's not so bad if it's just this year, because we've stocked the area pretty well.•
Correction: This story has been corrected to reflect that the Irvington Farmers Market takes place once per month. 
Please enable JavaScript to view this content.