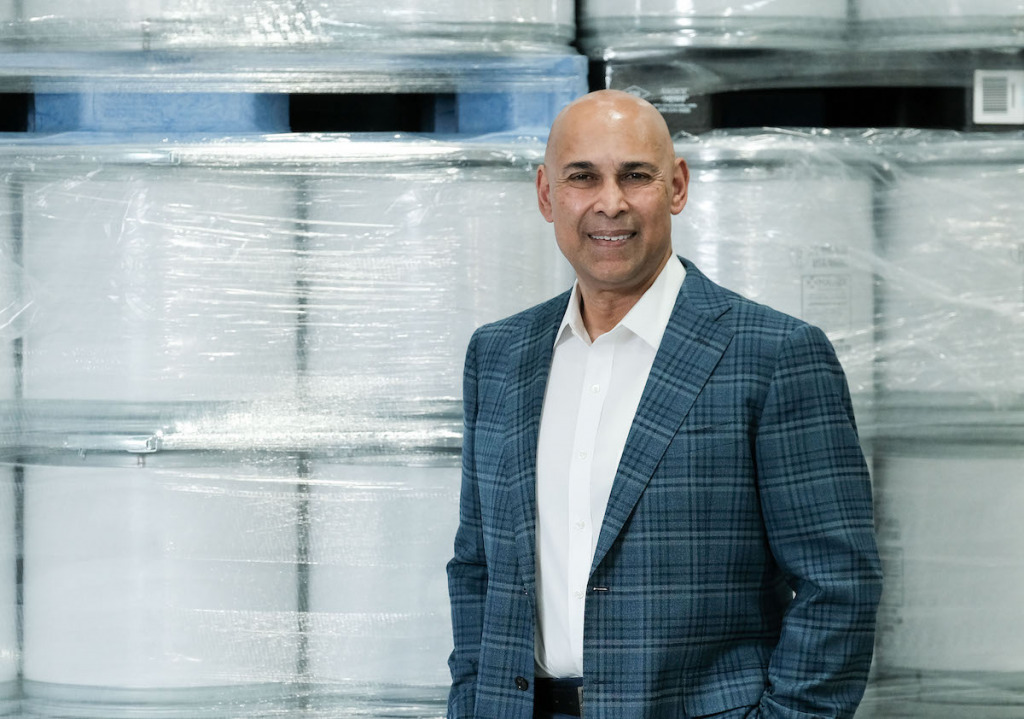 Sam Yadav has had a heck of a year. Yadav runs Indianapolis-based Quest Safety Products, which managed to grow sales 62% last year despite the wrench the pandemic threw into the global economy. Now, the company is investing $5.5 million in a 58,000-square-foot facility in the Park Fletcher area on the west side of the city near Indianapolis International Airport.
The company also participates in the U.S. Small Business Administration's Historically Underutilized Business Zone program, which helps small American companies compete for government contracts. Quest plans to grow its workforce 56% by 2025, with most new hires being from Park Fletcher.
Quest is celebrating 25 years next July. Where and how did you start out?
We started out in an 8,000-square-foot facility in the Castleton area, right across the street from Roche Diagnostics. I bought the company from two gentlemen running it, but it was a challenging business.
It was a really great group of customers, but it was a lot of construction. So we would do really well for five, six months out of the year, and then the rest of the year was really challenging to even break even. So there were eight of us at the time, and five of us got in a meeting room and we said, "OK, how are we going to make this work?" And what we were taught to do was find out our core strengths.
We asked, "What other businesses would appreciate our consistent supply chain, immediate response and technical expertise?" And we realized that utilities was a market that valued that, and pharmaceuticals also valued that.
Why'd you move downtown and to a HUBZone?
We asked our customers, "What's your most difficult situation right now?" And while they would tell us about all their safety concerns, one thing we noticed consistently was that they had agreements with the SBA to help HUBZone companies grow. The challenge was that there wasn't the size of business they needed … who had the experience and the financial wherewithal to handle large amounts of inventory.
So we made an investment, moving from Fishers, Indiana, to downtown to a HUBZone area. … We purposefully went out and hired really quality people who lived in the HUBZone. What we came to find out is that they just needed an opportunity. They had fallen on some situations that they were trying to get out of, and they just wanted a chance.
That has helped our customers meet their investment in the HUBZone and has helped us really give purpose back to our business. We started doing this about four, if not five, years ago. And it's really energized us, because we feel like we have a purpose in the community.
The HUBZone program requires that 35% of employees live in the zone, and you guys have a goal of 90% for new hires. Where do you hope to end up overall?
Ideally, I would like to be a lot higher, but we're shooting for, right now, 40%. It just depends on how fast we're growing.
What's the personal significance of being based out of a HUBZone?
I used to see businesses as having a cause. I always thought that was really a great way to connect with customers and build an understanding of who you are as a business. When I got to understand the HUBZone program—I'm a minority. I emigrated [from India] when I was 6, and employment was the reason to come here. So, what if we can create that entirely in our own community through a program? It's giving back what my parents came to the United States for.•
Correction: This story has been corrected to reflect that the Park Fletcher area is on the west side of Indianapolis. You can see all of our corrections here.
Please enable JavaScript to view this content.