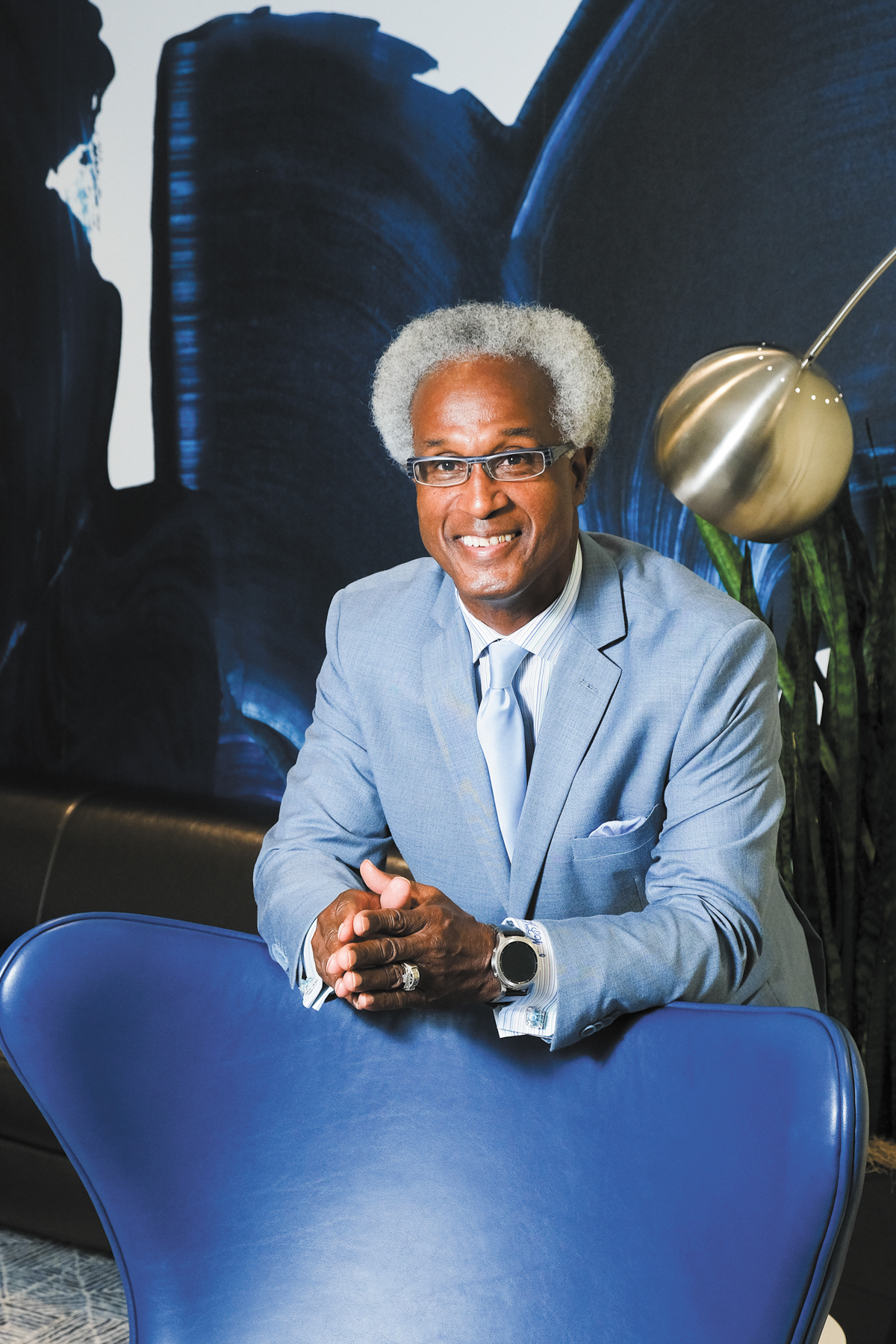 Keith Walker never finished high school. After working for Indianapolis Power & Light Co. in a summer program in his late teens, he was asked to stay on with the company.
He had worked in various blue-collar jobs at IPL for 27 years when he decided in 2000 to launch Above and Beyond Limousine Services Inc. He'd been doing some driving after a fellow IPL employee suggested it as a way to pick up extra cash.
With the help of Walker's wife, Linda, Above and Beyond amassed a roster of loyal corporate clients, a staff of about a dozen full-time and part-time employees, and a small fleet of vehicles that included a 40-passenger bus. "That was my money-maker," he said.
Ride-sharing services like Uber cut into Above and Beyond's business over the past few years, but in 2019, it still posted about $500,000 in revenue. This year looked even more promising—until the pandemic hit in early March and Walker was forced to close.
The firm's last job was dropping a client at the airport on March 6.
How abrupt was the drop-off in business due to the pandemic?
When the COVID hit, it hit. All of a sudden, just, 'Bam'! You wake up one morning, nobody's around. You close your eyes, and you have all these customers. You wake up—nobody. The pandemic shut us down.
I caught the COVID on March 16. I went to a six o'clock hot yoga class, and they knew something was wrong with me. I went to the locker room and I didn't know where I was. That's when they called my wife to come and take me to the hospital. I had lost my memory. I stayed in the hospital just a little over a week, and they sent me home.
Then my wife ended up catching it from me. Then I had to take care of her and get her healthy. We stayed in the house until about the end of May.
Did you try to get the business back on its feet?
We didn't have any income. We had four customers that had been with us 10, 12, 15 years. We have not heard from them, and they rode with us every week. We sold some cars. We couldn't afford to keep anything. And we just started getting rid of everything.
We'd watch the CNN news. And we just knew transportation wasn't ever going to be the same. The corporate people weren't traveling. And they're still not traveling.
We prayed about it and said, "It's just not going to work. Let's just shut it down." So I retired. And we're glad. I'm 64, and Linda is 66. It was time.
Do you have enough for retirement?
Yes, with Social Security and my benefits. We weren't living large. We've been in this house 43 years, and we didn't have car payments.
What's retirement like?
For more than a year now, I've been going back to get my high school degree at the Excel Center. But not a GED. A high school diploma. That was the last thing I wanted to do before the Lord takes me. I want to go across the stage in a cap and gown and the family there. Since I've been in school, I have not missed a day and have not been late. I'm the oldest one there, but they like seeing me coming, because I bring that energy to the class.•
Please enable JavaScript to view this content.