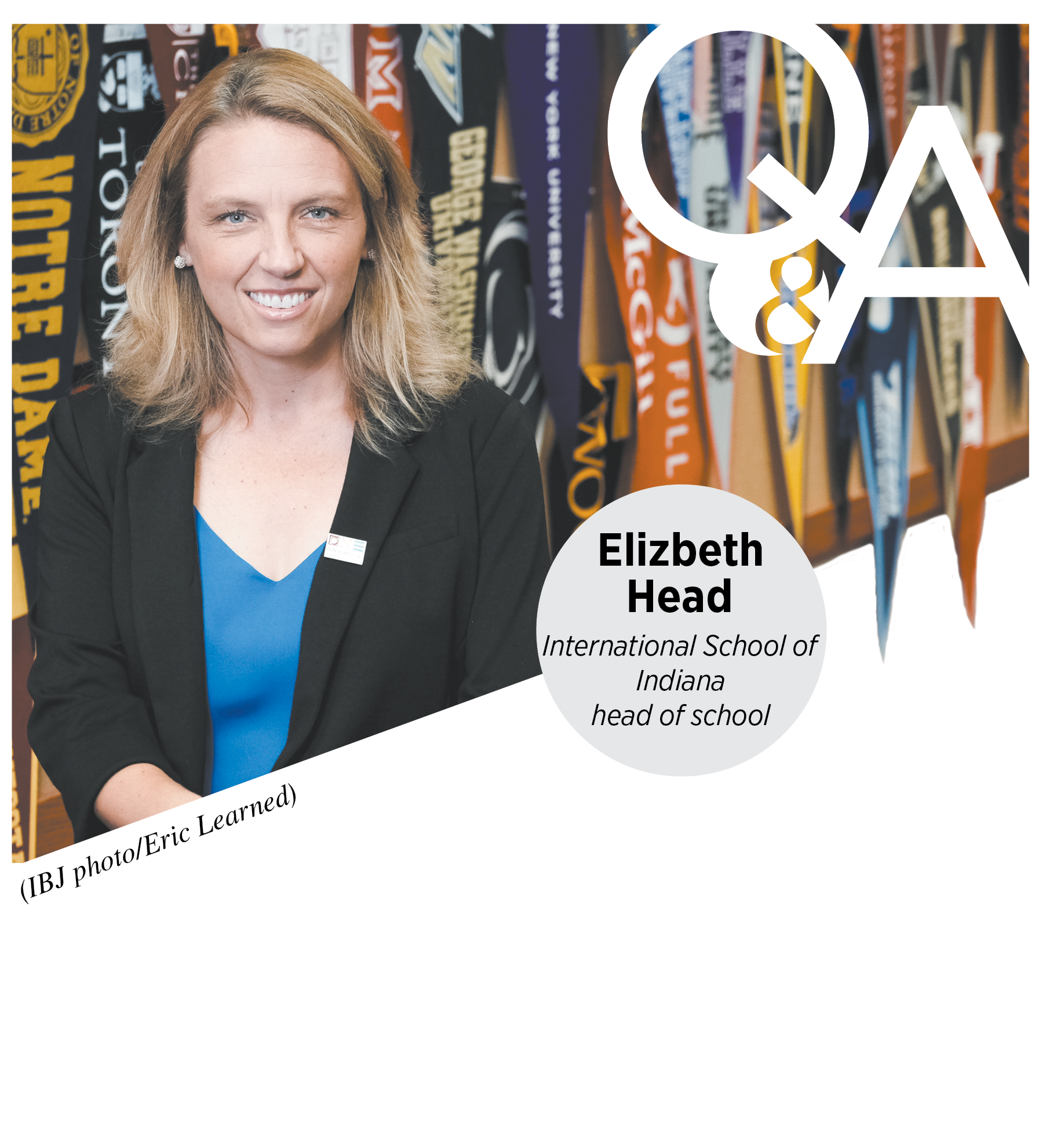 Elizabeth Head is the International School of Indiana's third head of school. She started at the school in January after moving her family from Costa Rica, where she worked in education for 20 years after graduating from college with a degree to teach high school Spanish.
How did you wind up in Costa Rica?
I went to Costa Rica because my bachelor's degree is as a high school Spanish and ESL teacher. So when I graduated from university, a friend of mine and I said, "Let's put on a backpack and go to Costa Rica for two months to practice our Spanish." … We had some friends from Colorado living in Costa Rica, and they helped us set up a place to live for those two months and we toured around Costa Rica with the plan to simply move back to Colorado and teach Spanish. … I realized the place we were staying was very close to a very prestigious international school. I literally walked up to this international school, and they needed a substitute for four months to cover a maternity leave in high school. … One thing turned into another, and I was there for 20 years.
What drew you to Indiana?
In my 20th year of education in Costa Rica, the international school reached out to me. I was not looking to move countries; I was not looking for a job. I was really satisfied living where I was living and working at the school I was at. I have two young children—5 and 8 years old—they were born in Costa Rica; they're blonde-haired blue-eyed Costa Ricans, so I was not looking to leave. The full reason that I chose to move countries and to move my children and to move from a great professional situation for myself was because the International School of Indiana is so unique and such an important asset to the United States and also to Indiana.
You're the International school's first female director. What type of impact do you hope to have?
To me, it's not highly significant that I'm a female head of a school. In my mind, the international school decided to do an international search for an international head of school who had experience in the international market. I was drawn to the position because of a few key projects that the school is embarking upon right now. … One of my main priorities in arriving was helping ISI gain more visibility and exposure, not only in Indiana but in the Midwest and in the U.S., in terms of what an asset it is for economic development. No. 2 we're very excited because … we are building a new lower school building on our Michigan Road campus, and what's so important about this is we will now be unifying our campus.
You've worked for international schools for most of your career. Why is that an education experience you believe is important?
When we think about the core reason human beings are educated, one of the main reasons is so that we can solve the reality of our world's complexity by shaping human beings that will enter our workforce and solve what's coming 25 years from now that we don't even see at this point. If we think of the power of education, the real power of education is a worldwide need, not only a U.S. need.
Please enable JavaScript to view this content.